CONSUMED DIGITAL RELEASE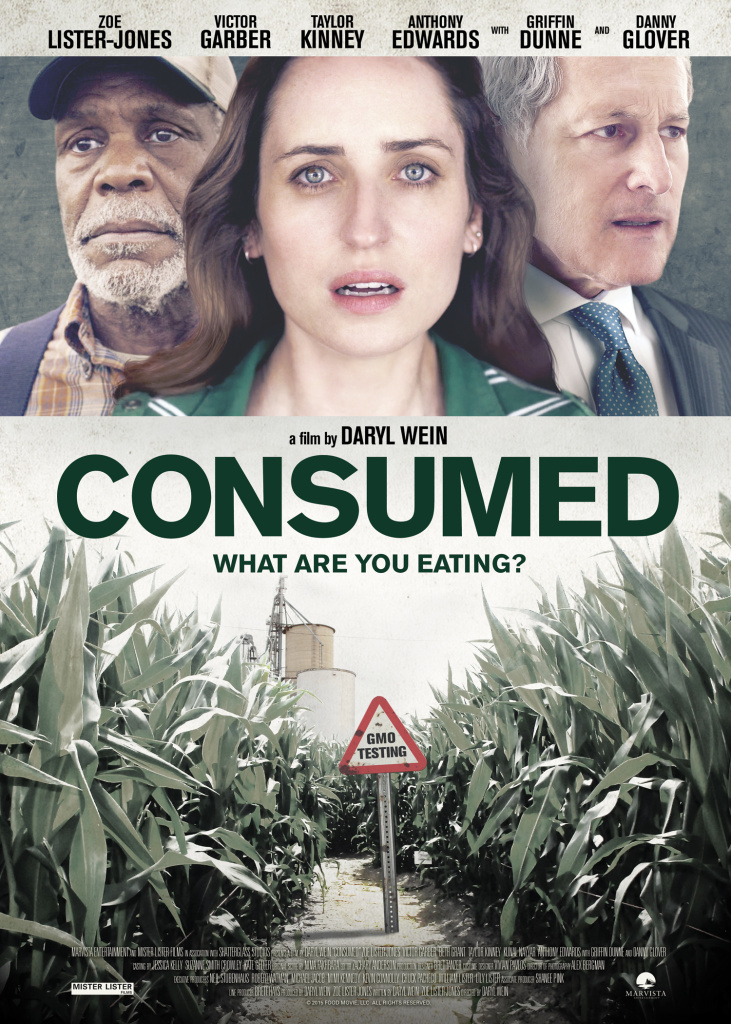 For those of you who did not get the chance to see CONSUMED's limited release in movie theaters, the movie will be available on Digital HD and On Demand on March 22. I had the chance to see it in my local theater that was sponsored by GMO Free Florida back in December.
I have never felt an impact as much as I have with any food type of movie like Consumed. Consumed is not a documentary. It is a dramatic thriller and a political movie that shows the complications and politics surrounding genetically modified organisms. It is the first film that is not a documentary to dive into the complex world of GMO's. Consumed is about a mother who finds an unexplainable rash on her young son and searches for answers on what the illness is. She believed it was caused by the food she was feeding her son, particularly genetically modified organisms. It also intertwines with stories about an organic farmer, scientific researchers and a biotechnology corporation. The best part is that it shows you from all different angles between the farmer, the CEO of the biotechnology corporation, the researchers, and the common people on how GMOs affects us all. The movie is not one sided which is much appreciated. It is fascinating to take a look at the world of GMO's from all different viewpoints. The reason Consumed is so powerful is because even though it is "just a movie" it is so relatable to what is going on currently in our country with our food system. This movie is such an eye opener and makes you want to start asking a million questions. The movie is so convincing in a way that makes you want to fight for your food rights and think about what you are eating, without the writers of the movie even pushing their views on you. That is how you know how influential this movie is. Unfortunately, many people still have no clue what a GMO is and how it is affecting us and our children. I hope this movie will shed a light to people who have no inkling or even care about what is going on. I commend the filmmakers of Consumed on their brilliant story and for bringing the topic of GMOs to life through a wider audience.The tone of the movie is a gloomy one, filled with paranoia and suspense. I left the movie theater saying, "wow, this is heavy and super intense", but it is a movie that must be seen by everyone.
Written by husband/wife filmmaking team: Daryl Wein & Zoe Lister-Jones (Lola Versus)
Directed by Daryl Wein (Breaking Upwards)
Starring: Zoe Lister-Jones (currently starring on CBS hit show Life in Pieces), Taylor Kinney (Chicago Fire), Kunal Nayyar (The Big Bang Theory), Anthony Edwards (ER), Griffin Dunne (Dallas Buyers Club) Victor Garber (Argo), Beth Grant (The Mindy Project)
& Danny Glover (Lethal Weapon)
Please visit the film's website for more information: http://www.consumedthemovie.com/ . Don't forget to mark your calendars for March 22!
Love,
Sara, "S.O.Eats"