Organic Creamy Chocolate Mousse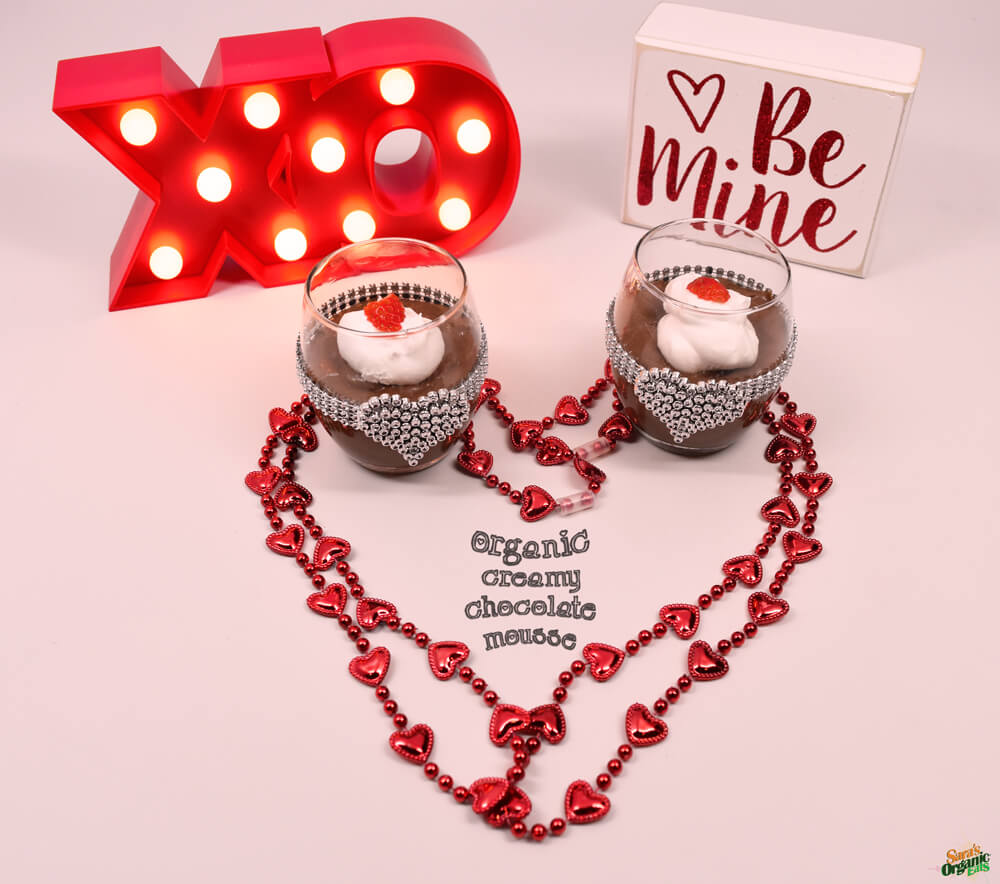 This organic creamy chocolate mousse is so easy to make. You would never know that it is dairy free and vegan! It does not contain any refined sugars, dairy, gluten, eggs, or artificial flavors. There are only 5 organic ingredients that make up this recipe. This is what I call a superfood dessert that tastes super delicious. You can make this creamy chocolate mousse on Valentine's Day for a healthier yet decadent dessert to share with your valentine. Valentine's Day is all about the chocolate, so why not make a dessert that contains healthy nutrients and tastes amazing. This organic creamy chocolate mousse is too good to be true. It is so hard to find healthier desserts that taste good! This one is unbelievable.
You can add coconut whipped cream as a topping to the mousse. For this recipe, I used Cocowhip from So Delicious. You can buy find it in the freezer section of your natural grocery store. Click on the link for more information, So Delicious CocoWhip.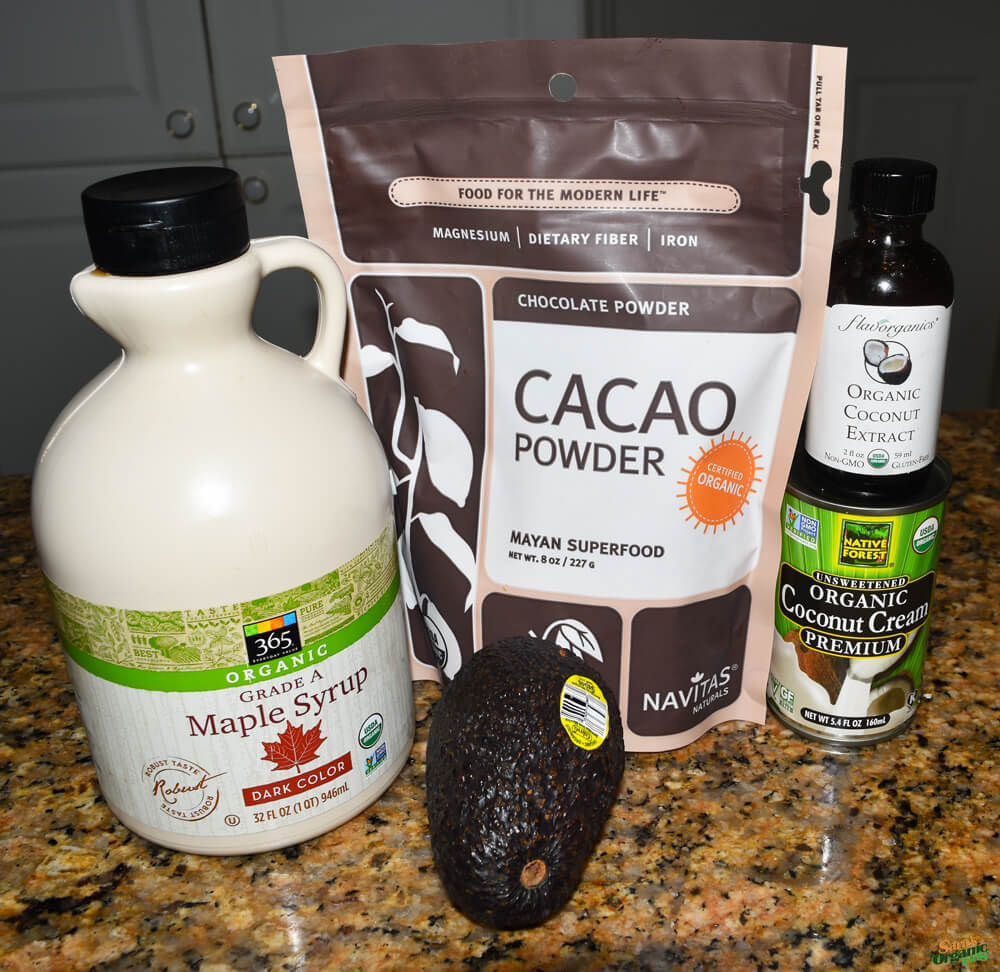 These are the brands that I used for this recipe.
Maple Syrup= 365 Organic Grade A Dark Color
Cacao Powder= Navitas Naturals
Coconut Extract= Flavorganics
Coconut Cream= Native Forest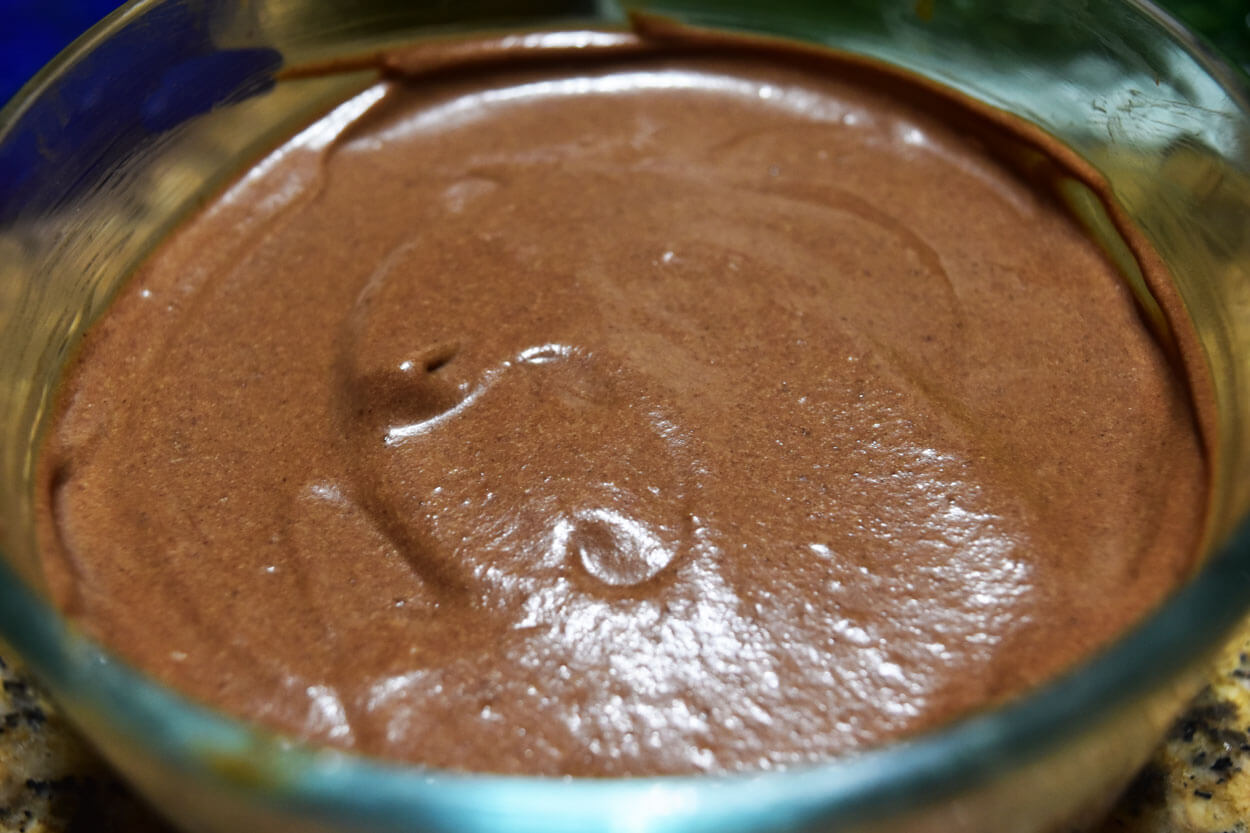 Organic Creamy Chocolate Mousse
Ingredients
1 ripe avocado, scooped out of skin
1/3 cup cacao powder
1 tsp coconut extract
3 ½ tbsp dark amber maple syrup
1 5.4 oz can coconut cream
Optional Toppings
Coconut Whipped Cream ( I used So Delicious CocoWhip)
Instructions
Place coconut cream in a stand mixer with the whip attachment. Whip the coconut cream on high for about 5 minutes until slightly thick. Place avocado, cacao powder, coconut extract, and maple syrup in a food processer and mix until combined about 2 minutes. Make sure to scrape the sides after a few seconds. Once both are mixed, add the chocolate to the whipped coconut cream and fold in. Place in closed container and refrigerator for 1-2 hours until cold.
http://sarasorganiceats.com/creamy-chocolate-mousse/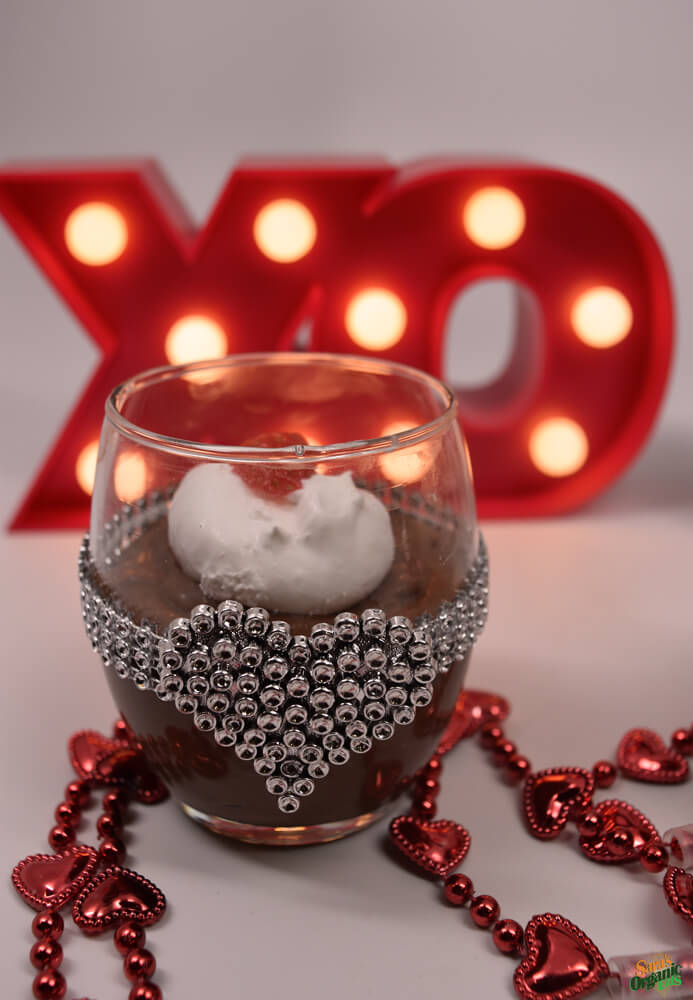 I hope you all enjoy this delicious, easy, organic creamy chocolate mousse.
Happy Valentine's Day!
Love,
your organic Valentine,
Sara, "S.O.Eats"