Organic Valentine's Day
Valentine's Day is quickly approaching us (hence the big heart around my logo). Although everyday you should spread love and tell those you love how much you love them, Valentine's Day is still a day that is dedicated to love. It shouldn't be about the presents you receive or how much your significant other spent on you. It should be about who you spend it with and of course the delicious sweets you are about to stuff yourself with. Even if you spend Valentine's Day without anyone, just know that loving yourself is the number one greatest love you can have.
On Valentine's Day, I feel that you can eat as much sweets as you like and no one can or should judge you for it. Chocolate = Love,  plain and simple. Since this is an indulging holiday, why not indulge in organic sweets? There are so many awesome organic treats and delicious organic chocolates that you can celebrate with. In the past couple of weeks I have found so many delicious organic chocolates and candies at Whole Foods Market that are made specific for Valentine's Day. For me, it wouldn't be a Valentine's Day without Green and Blacks Chocolate or Rigoni Di Asiago Organic Nocciolata ( hazelnut spread A.K.A Nutella). I love dipping organic strawberries in the organic Nutella. I also love dipping organic fruit in melted organic chocolate. Sometimes on Valentine's Day, I love making organic popcorn and adding organic chocolate chips to it as a yummy and delicious treat.
This week I posted two recipes. One is an Organic Strawberry Milkshake and the other is an Organic Creamy Chocolate Mousse . These recipes are so delicious and easy to make to share with your Valentine. There are so many fun and easy recipes out there that you can make on Valentine's Day. No need to buy store-bought desserts especially because you have no idea what ingredients they use.
Here are some of the organic Valentine's Day products that you can try.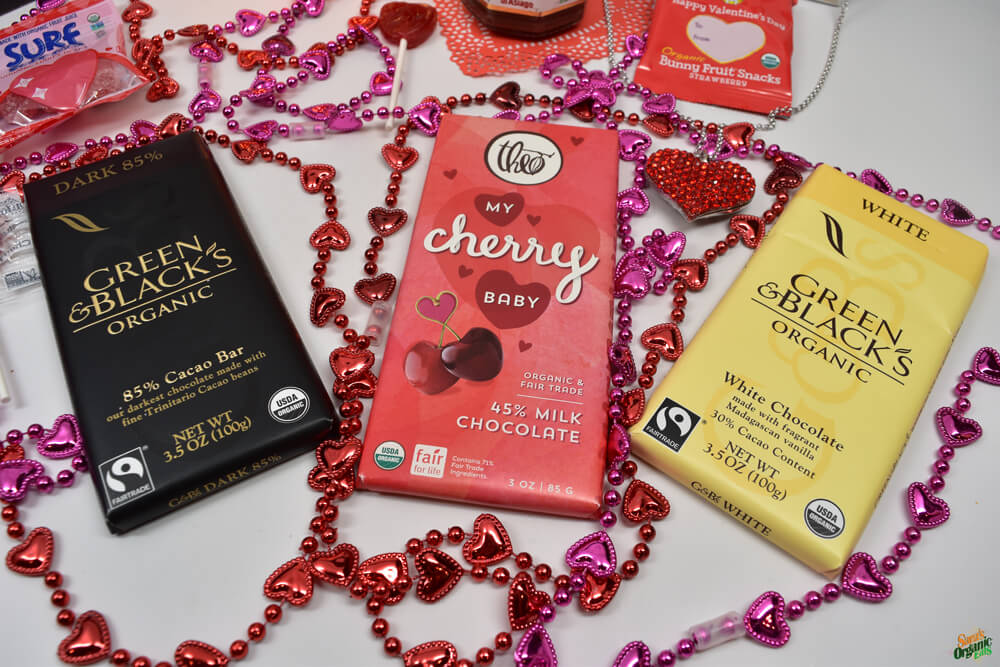 Let's start with the chocolate. Chocolate is EVERYTHING on Valentine's Day! You cannot have too much chocolate on Valentine's Day! My favorite brand of organic chocolate is Green and Black's. They have the best flavors, it taste amazing and it melts in your mouth. My two favorites are the Dark 85% and the White Chocolate (yes, the two extremes!). Normally, conventional White Chocolate tastes fake and contains fake oils and ingredients but Green and Black's White Chocolate is so pure and delicious made from organic ingredients. It has specks of vanilla beans in it. Trust me it will change your life. Who knows you might even become as obsessed as I am and fly all the way to London just to try their whole collection and their delicious, out of this world organic ice creams that they don't sell here in the United States 🙁 .
Then there is Theo Chocolate, who also has an awesome organic chocolate line. The chocolate bar "My Cherry Baby" is made specifically for Valentines Day. It is so delicious with pieces of dried cherries in it. It has this nice crunch to it from the cherry. It is a must try if you love chocolate and cherries mixed together.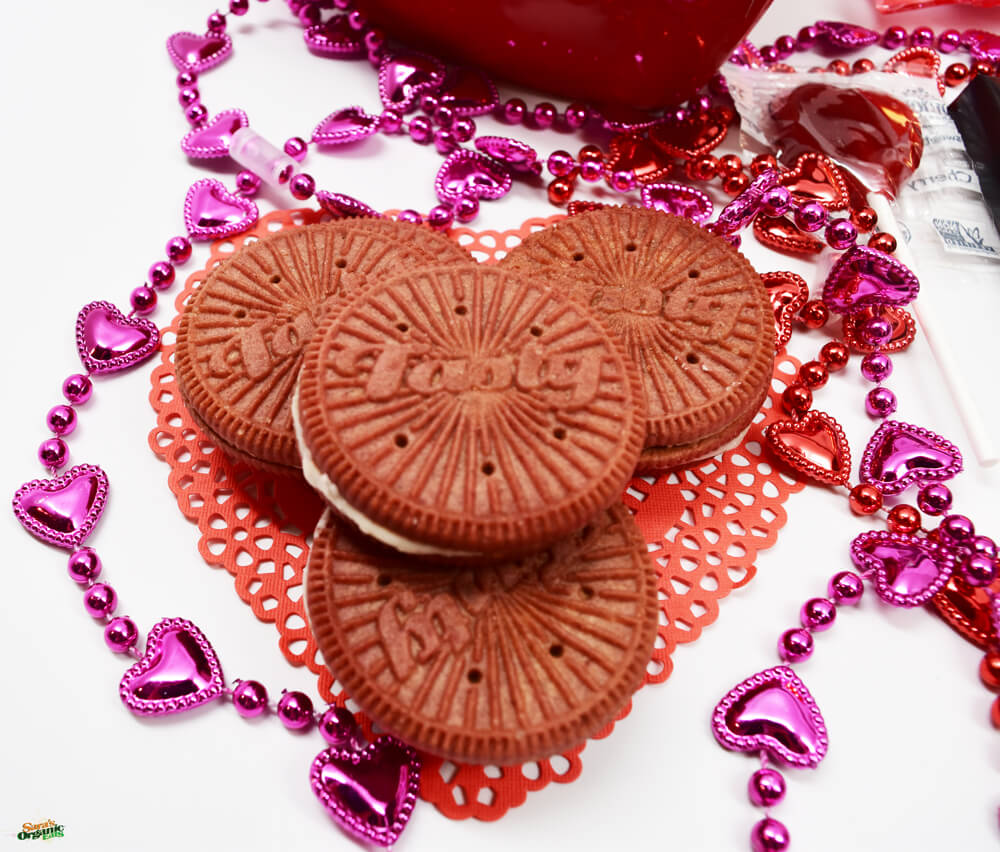 These are organic Strawberry Shortcake sandwich cookies. They are by the Tasty Brand. The smell of them is heavenly and when you open the package you can smell the strawberry scent from a few feet away. They have a delicious strawberry flavor. The color comes from beets. You can find these at your local Whole Foods Market. For more information you can visit their website Tasty Brand .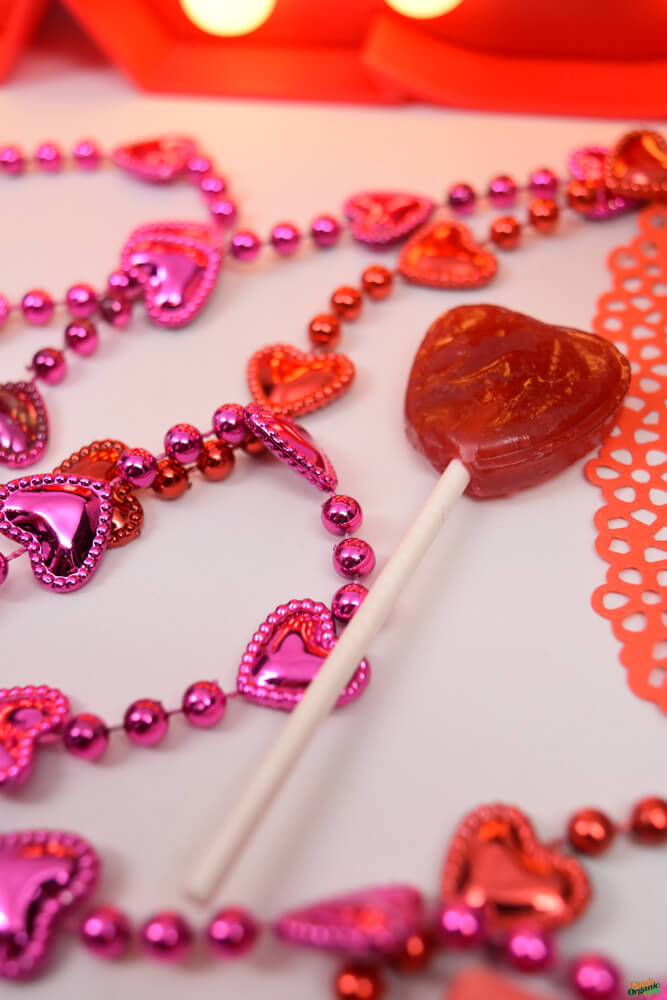 This organic Cherry Lollipop is made by TRUJOY Sweets. It has an awesome cherry flavor. The best part is that is does not taste fake at all like conventional lollipops. It is also peanut free and gluten free. The best part about it is that it only contains 5 ingredients. This lollipop is delicious! I founds these at Whole Foods Market in the section with all the Valentine's Day candies. For more information you can visit their website TRUJOY Sweets.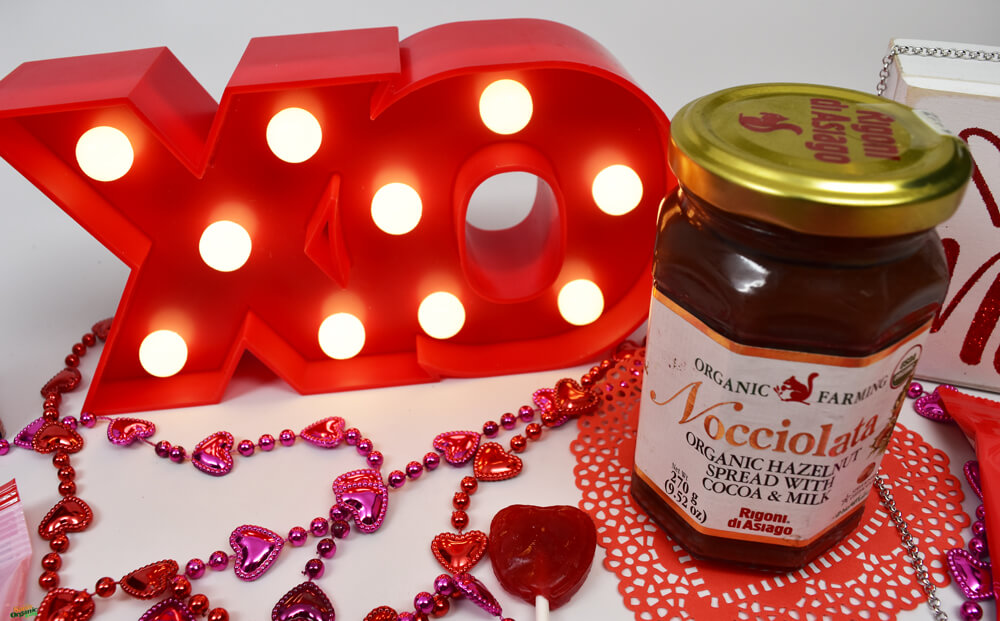 You cannot have a complete Valentine's Day without some sort of Nutella. Rigoni di Asiago is my favorite brand of organic Nocciolata which is the organic alternative to Nutella. It is so creamy and delicious! The best is to dip organic strawberries in the Nutella and anything else you wish for that matter. Actually, you can just stick a little spoon in there and eat it off of the spoon. Don't worry, no one judges when it comes to organic Nutella. You can find this Nocciolata in your local Whole Foods Market.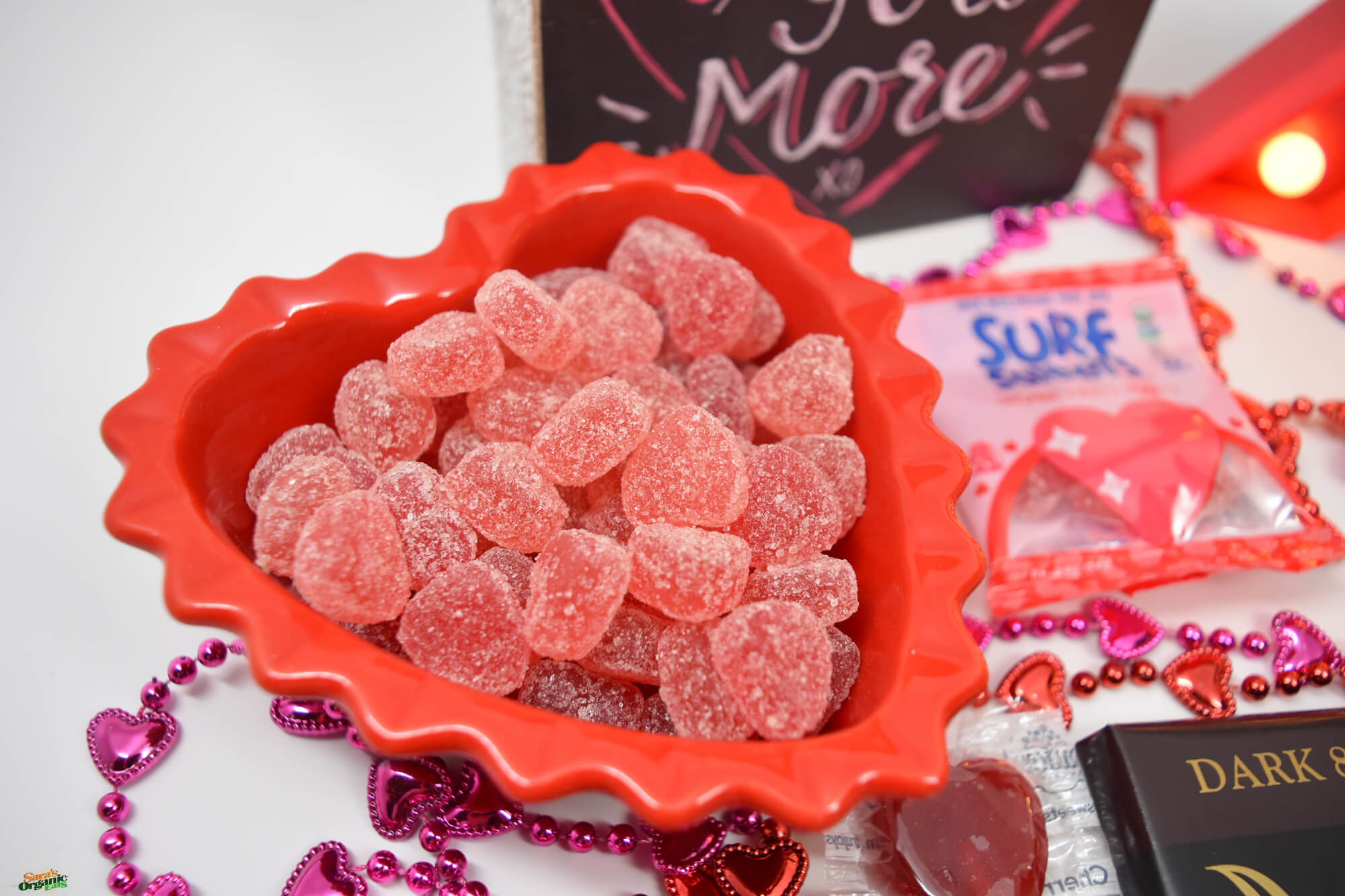 These are Organic Fruity Hearts by Surf Sweets. If you love sour gummies then you should definitely try these. They are heart shape and taste like watermelon to me. They are made with organic fruit juices. The best part is that they are dairy free, gluten free, soy free, nut free, corn syrup free and vegan. For those with food allergies, these are free of the 10 most common allergens so they are safe to eat. You can either buy them in 20 individually wrapped bags or one 8 oz bag. You can find them at your local Whole Foods Market. For more information you can visit their website Surf Sweets.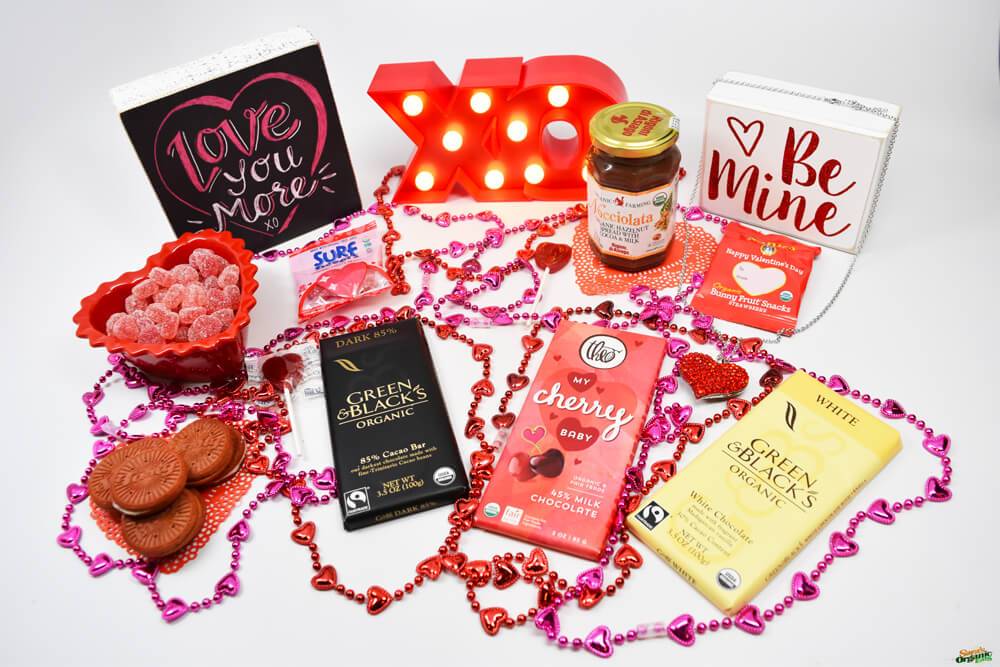 Living an organic lifestyle does not mean that you must give up your favorite indulgences. Like I have mentioned many times before, I do not deprive myself of the foods and treats I like to eat. Everything for me is all about balance. I live the same normal lifestyle as everyone else but with organic alternatives.
I love Valentine's Day for the fact that it is one big acceptable dessert fest. I like to make healthy desserts that have good for you nutrients in it and I also like to have my favorite treats like the one's I recommended to you all in this post. There are so many great tasting organic alternatives. Even with this small list I made, there are so many other yummy organic treats you can try for Valentine's Day. Just walk down the chocolate and candy aisle at your favorite natural/organic market. Again, Valentine's Day is all about love. The love for others and of course the most important, the love for yourself. I hope you give these yummy organic indulgences a try and do something different by having an organic Valentine's Day.
I hope you all have a wonderful lovely Valentine's Day!!
Love,
Your Organic Valentine,
Sara, "S.O.Eats"