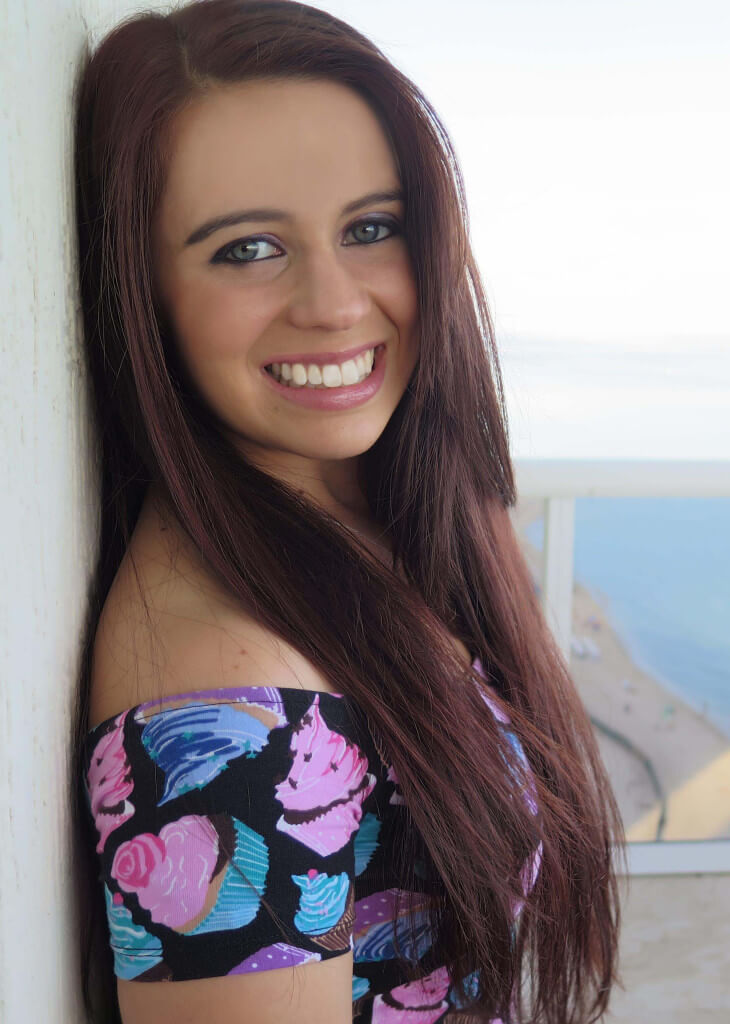 My name is Sara and welcome to Sara's Organic Eats (S.O. Eats for short). I am very happy you found me as I can't wait to let you in on all things organic. I have adopted an organic lifestyle since I was 18. I am a native South Floridian living in the Fort Lauderdale area. (Us natives are hard to come by!)
At just 5 years old, I was fascinated with eating healthy, and I constantly asked my Grandma, "Is this healthy?" before everything I ate. In addition, my best friend and I were the only 6 year old girls who would ask our moms if we could have a large fruit bowl instead of junk food when we were on play dates. We obviously were not the typical 6 year olds. To my mom's advantage, unlike most kids at that age, I would eat my broccoli or "trees" as I used to call it without her forcing me.
Even with my interest in health at a young age, it was not until I was 18 that I began on this organic journey and started to slowly change my lifestyle. However, my organic interests did not fully skyrocket until I moved to Orlando, Florida to finish studying for my hospitality management degree when I was 20 years old. As a result, I would venture to mainly Whole Foods Market, The Fresh Market, Publix, and local organic markets where I would spend hours browsing and studying different products. In fact, I think I studied more about organics than I did about the hospitality industry. I also think I visited Whole Foods Market more than I visited my college library. Even on my days off, I did extensive research on the organic industry and kept up with the latest news and trends. During my senior year of college, I took a class called Nutrition for Food Service and that is when I said, this is exactly the industry I want to thrive in. Sadly, my school did not have a whole nutrition program, as I would have unquestionably changed my major despite it being my senior year. In the end, I graduated in spring of 2013 with a Bachelors of Science Degree in Hospitality Management from the University of Central Florida. But longing for more, I decided to follow my other true passion once I completed my degree.
From working in various organic entities, attending many natural/organic conventions, and continuing on this path in pursuing my passion, I decided to start a website to let others in on all things organic. I believe that there is so much information to share with everyone and who better to do that then someone who has a strong passion and dedication to the whole organic industry. I also wanted to bring a young vibe and let others know that organics are not all about Quinoa, Kale, and Tofu. You can think of me as the modern day organic girl who does not deprive herself and still eats everything (yes including cupcakes!!) with all organic/non-gmo ingredients. I will guide you all on how you can switch over to an organic lifestyle which is much easier than it seems. There are many aspects to this industry that I think people wanting to make this change would not know if someone did not inform them before. That is where I come in! 🙂
I strive to connect with all of you and inspire you to try something new and live a more organic lifestyle.
If you have any questions feel free to ask. Don't worry, I don't bite, unless you are an organic cupcake or something! Thank you for letting me share my journey and experiences with you.
Love,
Sara, "S.O. Eats"