FEEL GOOD DOUGH™ GLAZED

CHOCOLATE

DOUGH BALLS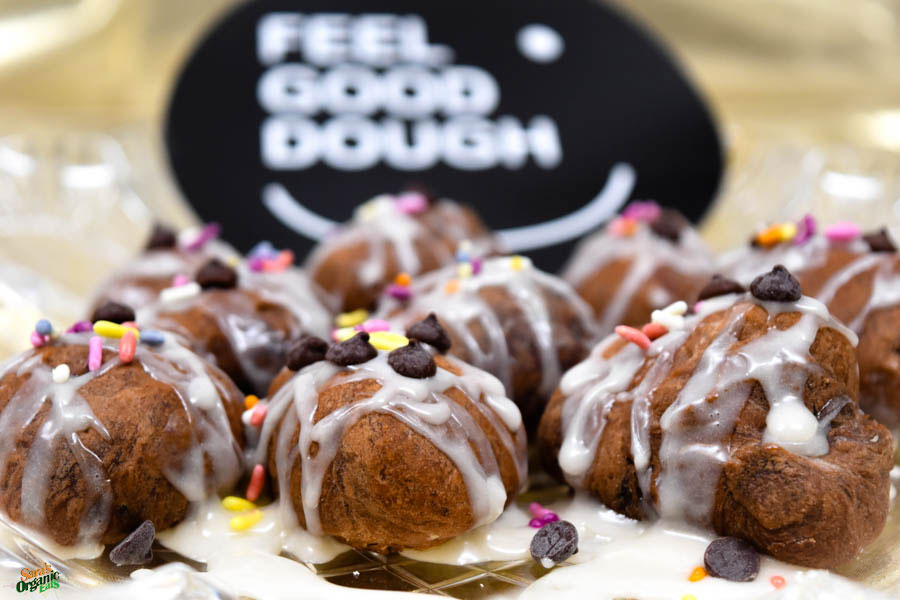 Glazed Chocolate Dough Balls is an easy to make recipe using Feel Good Dough's™ chocolate dough. On Tuesday, I posted a new product review on Feel Good Dough. It is a new organic ready to bake dough product. This recipe is so easy to make and contains very few ingredients. What I like about the chocolate dough is that it isn't too sweet. Organic sugar is the fourth ingredient in the chocolate dough. That in itself is something to "feel good" about. The glaze adds a little touch of sweetness to the glazed chocolate dough balls. I also added mini chocolate chips and sprinkles for a fun and easy to make dessert. What I love the most is that the dough is ready to bake. The dough is usually the hardest part of any recipe that requires dough. And, the cook and prep time is only about twenty minutes. That is what makes this recipe so easy and quick to make. Feel Good Dough is also 100 percent certified organic.
Glazed Chocolate Dough Balls
Ingredients
1 package of Feel Good Dough™ chocolate dough
1/4 cup powdered sugar
1 tbsp milk
1 tbsp sprinkles
1-2 tbsp of mini chocolate chips
Instructions
Preheat oven to 425 degrees.
Prepare a baking sheet lined with parchment paper.
Take the dough out of the package and roll it out on a lightly floured surface. Make the dough into about 1 inch balls.
Place on the parchment paper about 1 inch apart and bake for 10-12 minutes.
While the balls are in the oven prepare the glaze. In a small mixing bowl, whisk together the powdered sugar and milk until smooth. feel free to add more milk if you want a looser consistency.
Once the doughs are out of the oven let cool for about 5 minutes.
Top with the glaze, sprinkles, and chocolate chips.
Notes
Feel free to add any additional toppings you may like.
http://sarasorganiceats.com/glazed-chocolate-dough-balls/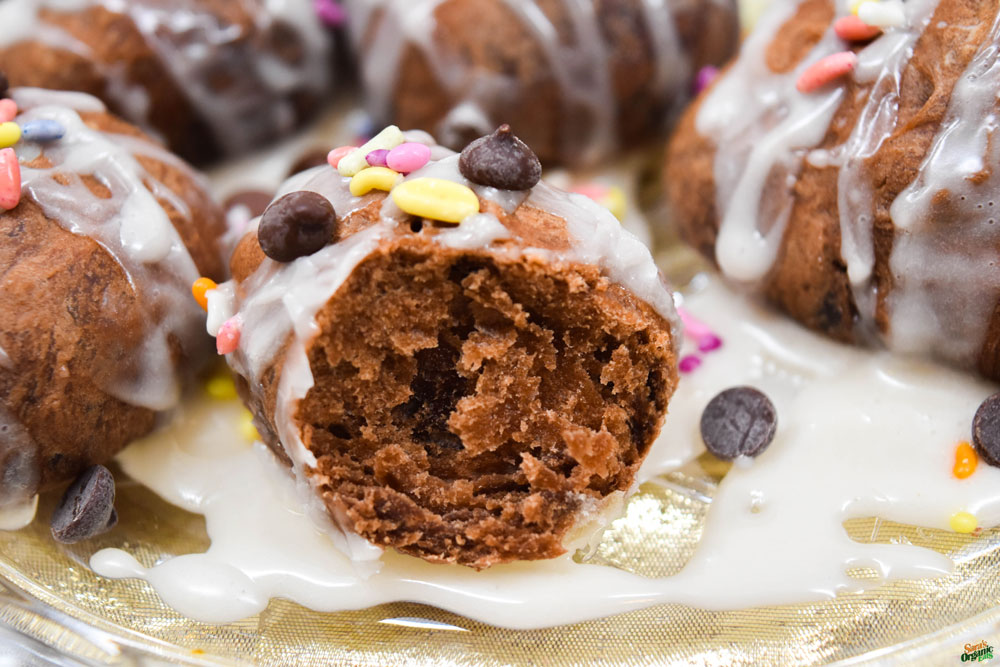 The inside of the dough is nice, soft, and super delicious!!!
I hope you enjoy this easy and tasty glazed chocolate dough ball recipe.
Love, 
Sara, "S.O.Eats"