Organic Baked Carrot Fries

 
I make organic baked carrot fries all the time as a side dish to many meals. Not only is it super easy to make but it is also healthy and low carb. This recipe is also full of flavor. This is also a delicious and fun way to get a serving of veggies in your diet. You can make this recipe as a side with burgers, veggie burgers, or with pretty much anything. Carrot Fries pairs well with many dishes. I have made this recipe several times when we have barbecues, family gatherings, and just any normal dinner during the week. Most of the time when my family or guests look at it, they think it is sweet potato fries. Even though it does look like sweet potato fries, it of course is carrots but everyone ends up loving them. You just feel so much better eating carrot fries than you would regular potato fries. On top of that, they are baked and not fried. This recipe is gluten free, dairy free, vegan, vegetarian, soy free, and paleo.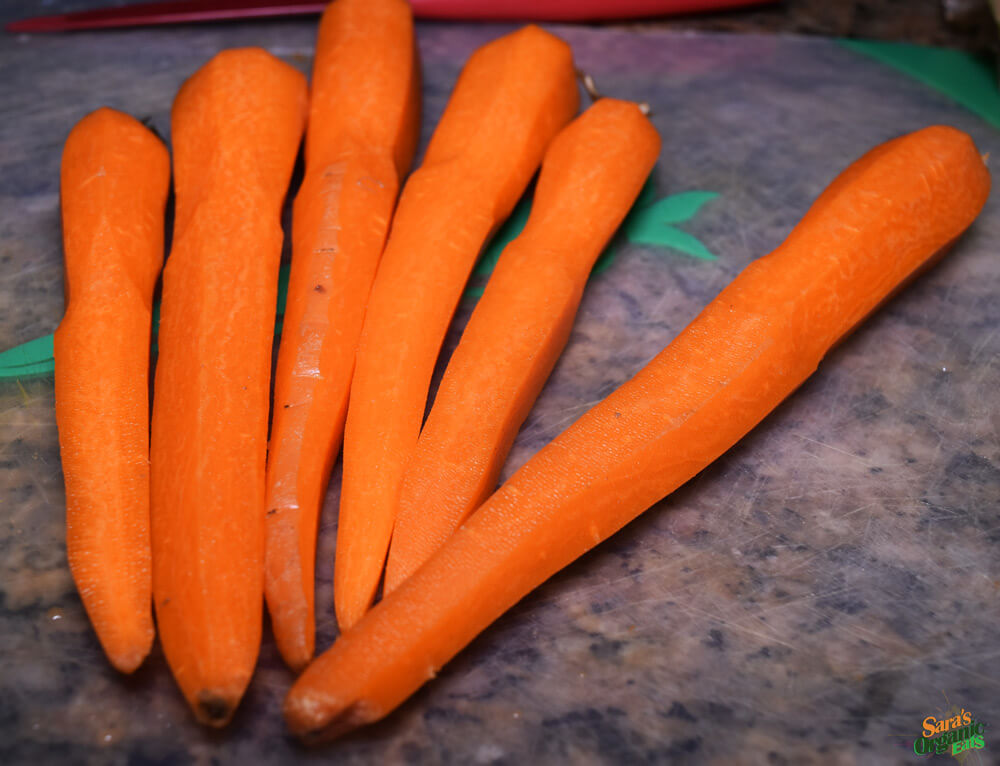 Wash and peel the carrots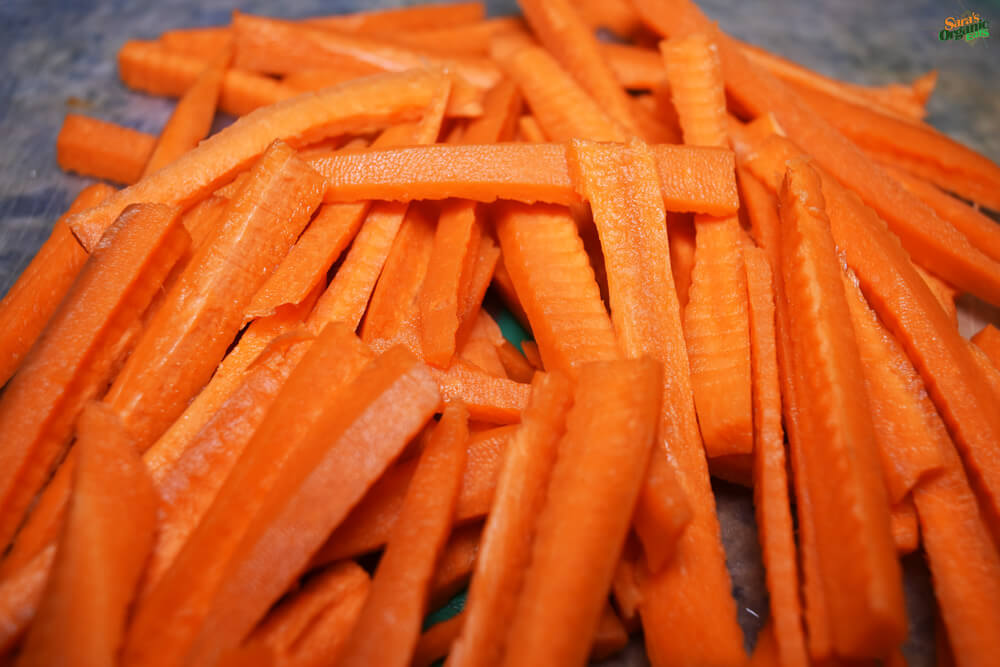 After you peeled the carrots, cut them into sticks. Place them in a mixing bowl with the oil and seasonings. Then, put the cut carrots side by side on a foiled baking sheet and bake them in a preheated oven of 375 degrees for about 40 minutes.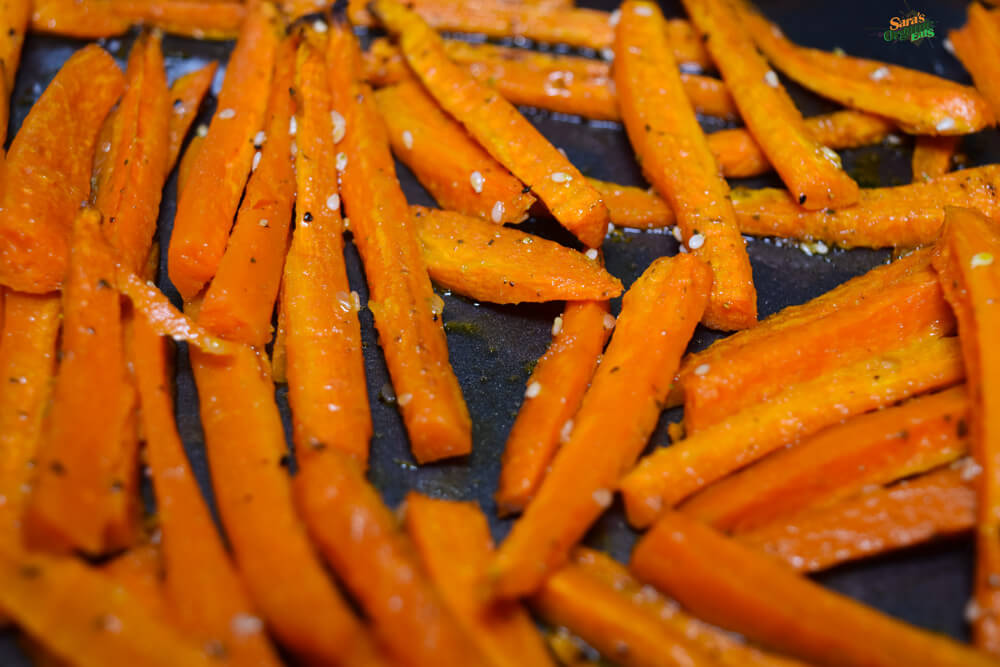 This is what they look like after they are done baking. They come out crispy on the outside and soft on the inside. I also can't forget to mention that they are super delicious! 
Organic Baked Carrot Fries
Ingredients
1 lb of carrots, cut into medium sticks
3 tbsp of extra virgin olive oil
1-2 tsp himilayan salt or sea salt
1 tsp ground pepper
1/2 tbsp garlic n herb spice (Simply Organic brand)
Instructions
Preheat oven to 375. Wash and peel the carrots and cut them into sticks. Put them in a large mixing bowl with the olive oil and spices. Mix until well coated. Place the carrots side by side on a large baking sheet lined with aluminum foil. Cook for about 40 minutes until they are lightly crisp.
Notes
Feel free to adjust the seasonings to your liking.
http://sarasorganiceats.com/organic-baked-carrot-fries/
I hope you enjoy this recipe for organic baked carrot fries!
Love,
Sara, "S.O.Eats"