Organic Oreo Milkshake 
Who doesn't love a good Oreo milkshake? For those of you who do not know, there is an organic version of an  Oreo or "chocolate cookie sandwich" out on the market. They taste just as amazing, if not better! The brand I use is Country Choice Organic Chocolate Sandwich Cookies. They are one of the few brands that produces an organic version of an Oreo. This brand is certified organic, kosher, and Vegan. These chocolate sandwiches do not contain artificial flavors, trans fats, hydrogenated oils or unrecognizable ingredients.
Today is Halloween, so I decided to make an organic Oreo milkshake. I put it in my skull mason jar as one of my treats today. Halloween is all about the treats, sweets, and chocolate. What better way to celebrate, then with a homemade Oreo milkshake with ingredients that won't scare the ghouls and goblins out of you.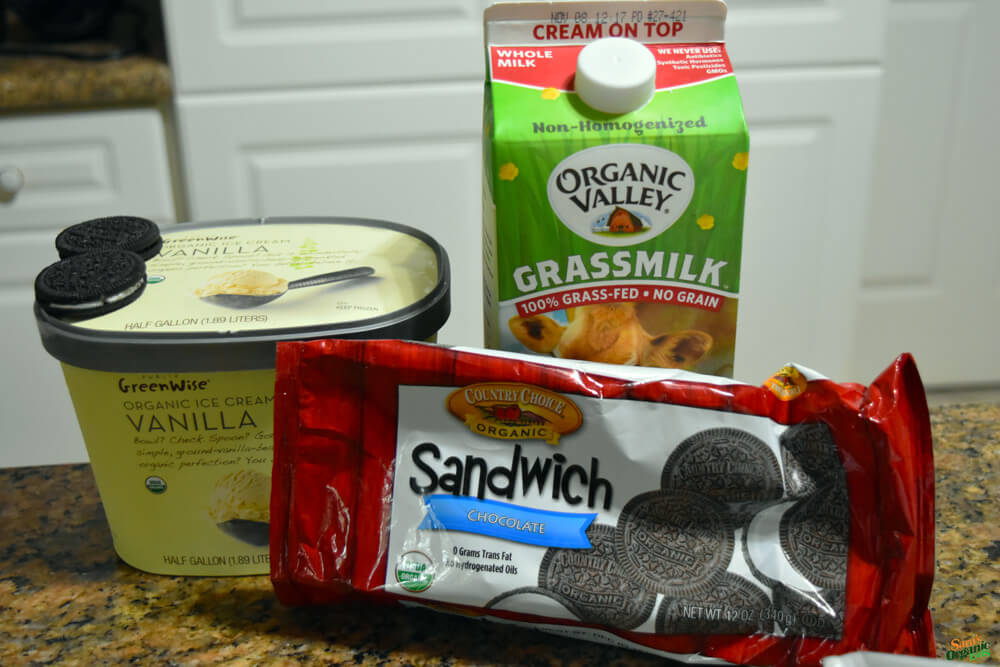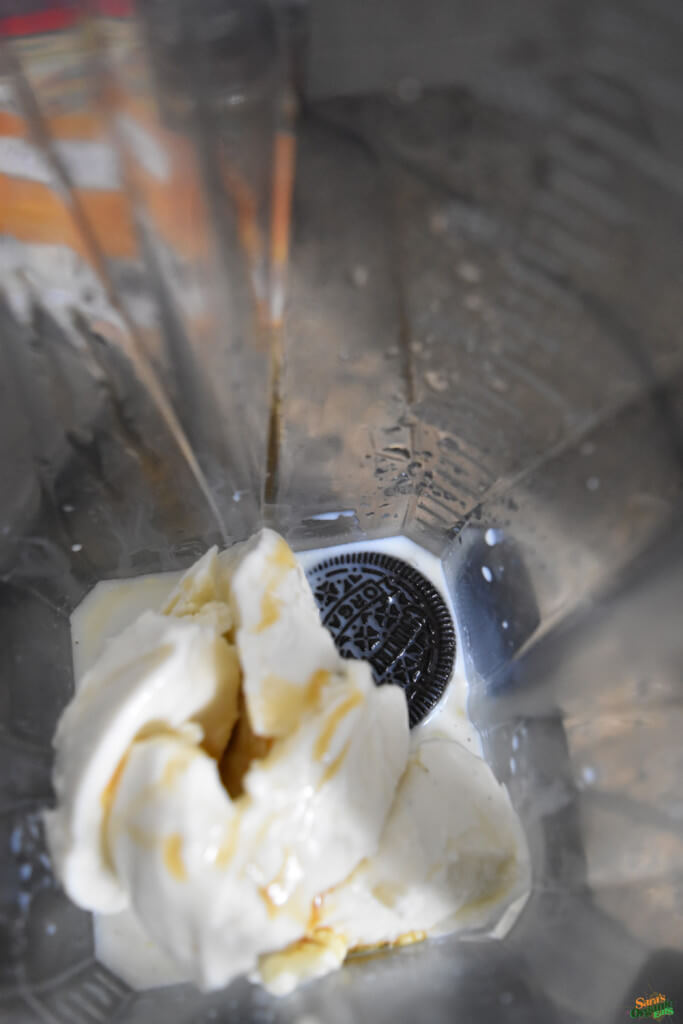 I then put all the ingredients in the Vitamix and blended for about 2 minutes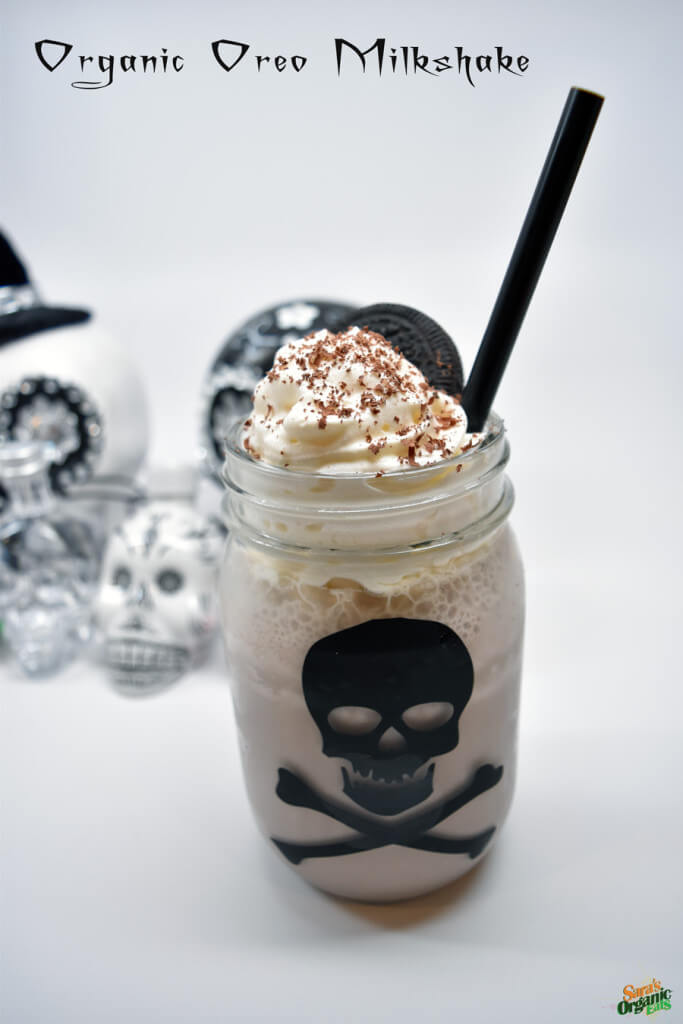 Ingredients
1 cup of Organic Vanilla Ice Cream
3/4 cup of Organic Whole Grassfed Milk (or any organic Whole Milk)
2-3 Organic Chocolate Cookie Sandwiches (organic version of oreo, I use Country Choice)
1 tsp Organic Vanilla Extract
one handful of Ice cubes
Optional Garnish
Organic Whip Cream
Oreo Crumbs
Chocolate Shavings
Instructions
Place all ingredients in blender with a handful of ice. Blend for 2-3 minutes until smooth consistency. Feel free to add more ice cream or milk in between if you want your shake thicker (Ice Cream) or Looser (Milk). Top with which ever garnish you choose.
http://sarasorganiceats.com/organic-oreo-milkshake/
I hope you enjoy this wonderful tasting Organic Oreo Milkshake and have a Happy Halloween!
Love, 
Sara, "S.O. Eats"