Organic Strawberry Margarita 
Organic Strawberry Margarita with Pink Salt Rim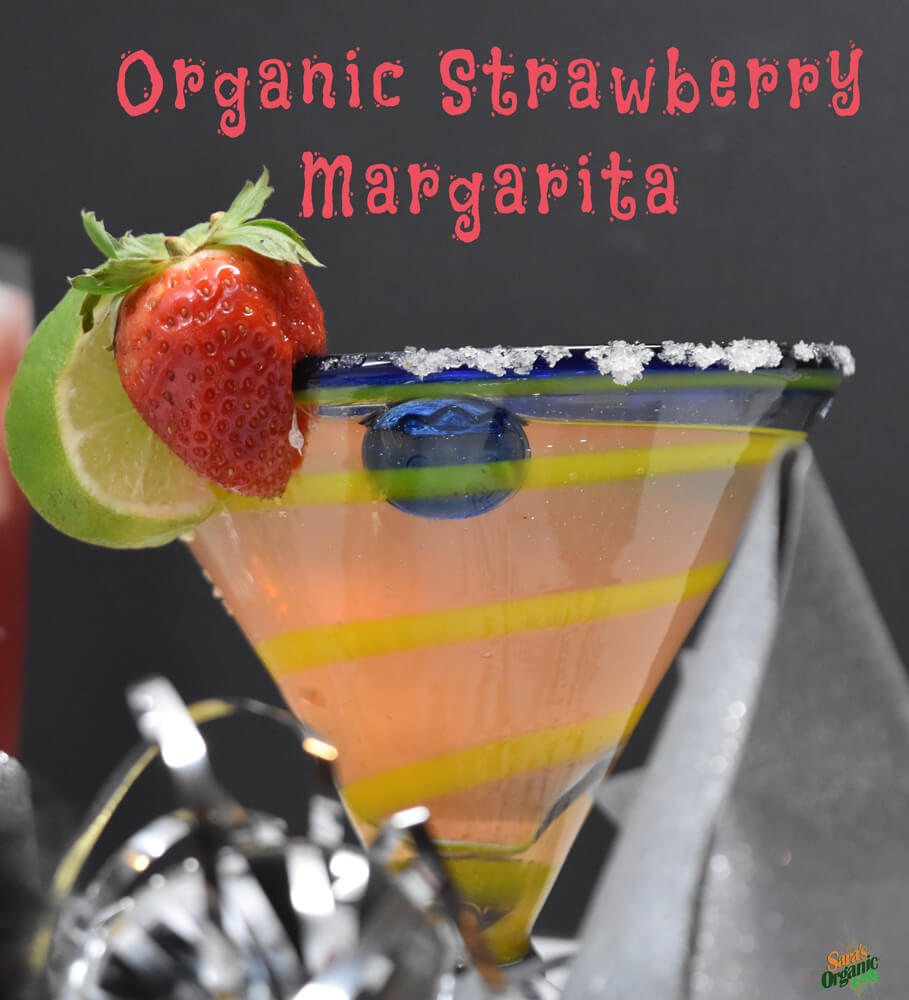 Tomorrow is Cinco De Mayo and what better way to celebrate it than with an organic strawberry margarita. This strawberry margarita is very easy to make with very few ingredients. I used Himalayan pink salt to rim the glass. The strawberry flavor gives the margarita a sweet taste to it. It is very refreshing. This strawberry margarita pairs well with any traditional Mexican dish and of course to drink with organic guacamole and organic tortilla chips. This margarita is great to have on Cinco De Mayo, but you can make it for any type of fiesta!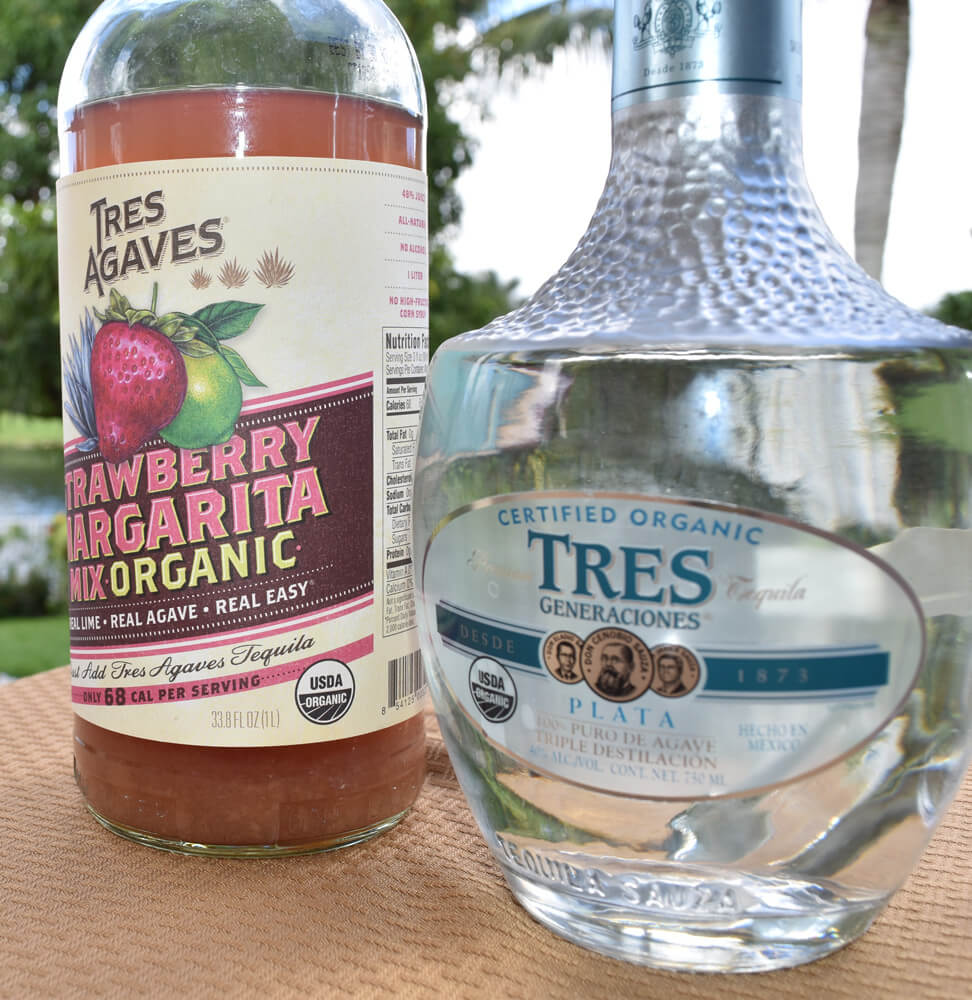 I used Tres Agaves Strawberry Margarita Mix and Tres Generaciones Organic Tequila to make this easy strawberry margarita. I found the Tres Agaves Strawberry Margarita Mix and Tres Generaciones at my local liquor store. If you can't find that specific brand of organic Tequila, you can use another brand of organic Tequila.
Organic Strawberry Margarita
Ingredients
2 oz organic tequila
3-4 oz organic strawberry margarita mix
ice
optional garnish
organic lime and organic strawberry
Salted Rim
1 tablespoon of Himalayan salt
1 oz of simple syrup or organic margarita mix
Instructions
Measure the tequila and margarita mix and place them in a shaker with a handful of ice. Shake it and leave it to the side. To make the salted rim use two plates. On one plate put simple syrup or margarita mix and the other himalayan salt. Dip the rim of the glass on the plate with margarita mix and make sure to get it really wet. Then dip it into the salt. Once the salt is on the glass, pour the margarita into the cup and then garnish with lime and strawberry.
http://sarasorganiceats.com/organic-strawberry-margarita/
I hope you all have a fun and safe Cinco De Mayo!
Con Amor (with love), 
Sara, "S.O.Eats"
*Disclaimer: Just because the alcohol is organic does not make it any safer. It still has the same effects so please drink responsibly.