Cheers to an Organic New Years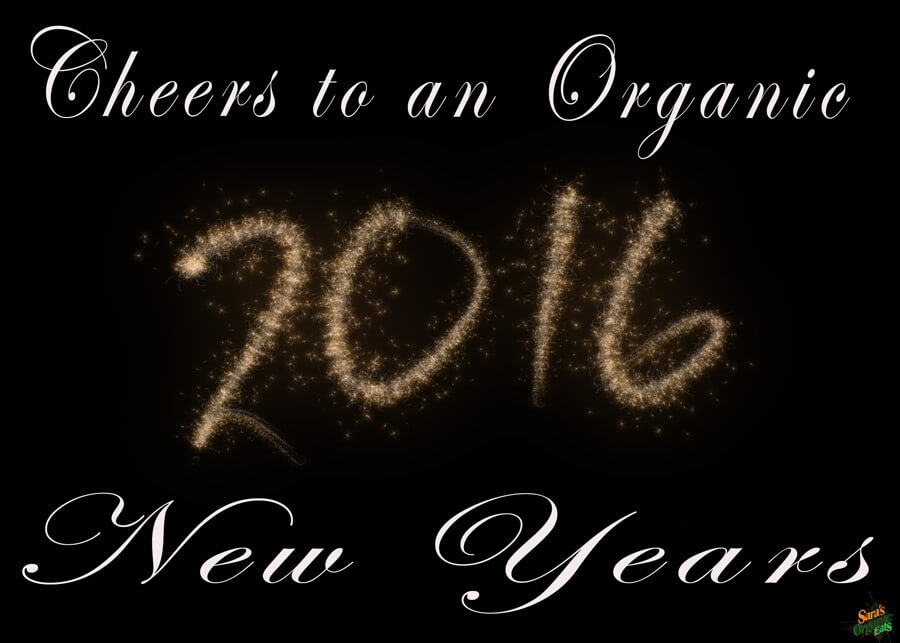 New Years Eve is quickly approaching us. That means everyone is planning on where they will be ringing in the new year. The most common activity on New Years is drinking and partying like it is the end of a year and also the beginning of a whole new one. For the most part, everyone knows that there are organic alternative foods to conventional counterparts but not that many people know that there are organic liquors, wine, beer, and chasers. Like I mentioned in my post "How I Survived Living an Organic Lifestyle in College", that even though I lived an organic lifestyle in college and drinking was inevitable, I used to make my own drinks in my dorm and bring it to my friend's place which was normally down the hall. I am here to tell you that you can have a fun night celebrating and drink organic. Most people just want to have a fun night that they won't be able to remember the next day and won't care what they drink. But for those of you that live an organic lifestyle that goal is achievable with organic liquor and beer as well! I want to mention that just because it is organic it does not mean that it is safe AT ALL. It has the same exact effects (trust me!). The only difference is that they use organic sources to produce the alcohol, wine, and beer.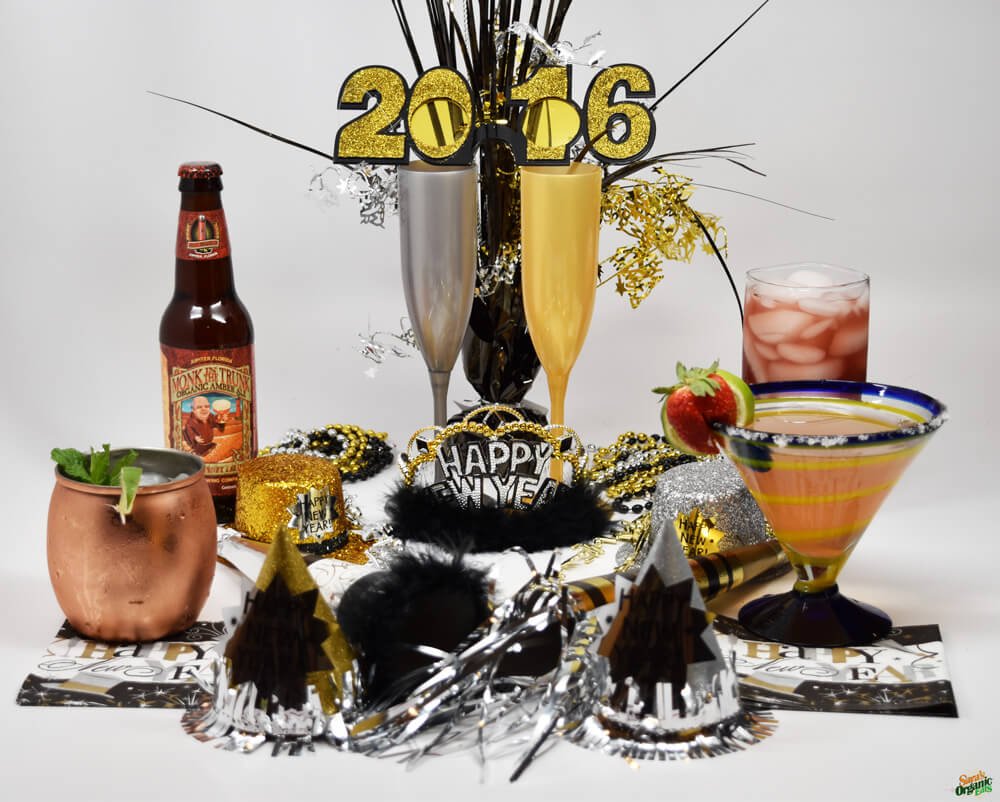 Most of the homes where you will celebrate New Years at will most likely not contain anything organic. Since most house parties are B.Y.O.B (Bring Your Own Beer/Bottle), you can bring an organic bottle of liquor or a pack of organic beers to the party. Also you can buy a few cans or bottles of organic sodas or juices as a mixer for your liquor. That way you can drink something that you enjoy and not have to compromise your lifestyle with what they are offering at the party. Organic wines, liquors, and beers are not much more expensive then the common conventional brands.
Finding organic alcohol is not as difficult as one might think. Back in 2011 when I turned 21, there were not as many organic alcohols on the market as there are today. One of my favorite go-to organic vodka brands back then and still to this day is Rain Organics. The bottle is super cool, and the vodka is great. You can find organic liquors at your local liquor store. The best place to buy organic beer and wine is at Whole Foods Market as they have such a wide selection. Also some local organic markets sell organic beer and wine as well. As far as the mixers go, you can buy organic sodas from your local organic markets or from Whole Foods Market. One of my favorite organic soda brands is BlueSky and their sodas make excellent mixers.  The best juice brand to mix your liquors with is Lakewood Organic. Lakewood Organic has awesome unique organic juices that make your drinks taste amazing. They are made locally in Miami although they are sold nationwide. Below I added three easy organic recipes for you to make for New Years.
Here are a few easy organic drink recipes for you to make on New Years. 
Organic Strawberry Margarita with Pink Salt Rim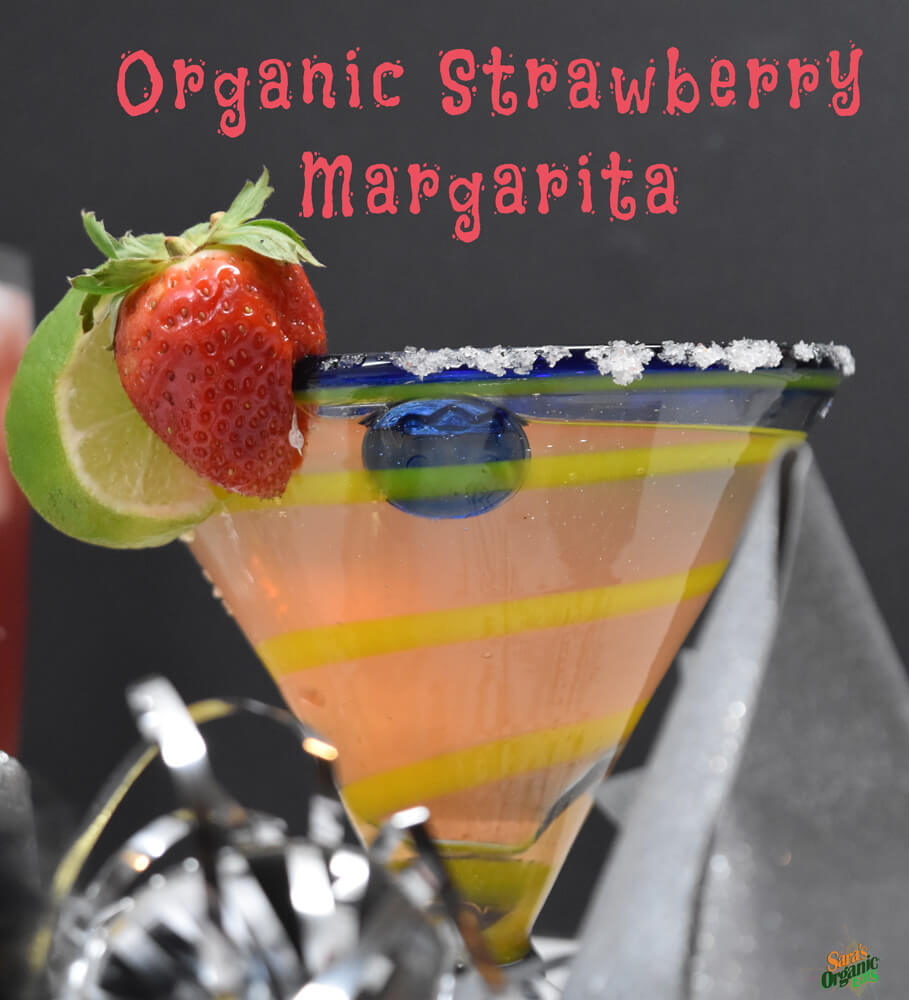 Ingredients
2 oz organic tequila
3-4 oz organic strawberry margarita mix
ice
optional garnish with organic lime and organic strawberry
1 tablespoon of Himalayan salt
1 oz of simple syrup or margarita mix
Measure the tequila and margarita mix and place them in a shaker with a handful of ice. Shake it and leave it to the side. To make the salt rim use two plates. On one plate put simple syrup or margarita mix and the other himalayan salt. Dip the rim of the glass on the plate with syrup and make sure to get it really wet. Then dip it into the salt. Once the salt is on the glass, pour the margarita into the cup and then garnish with lime and strawberry.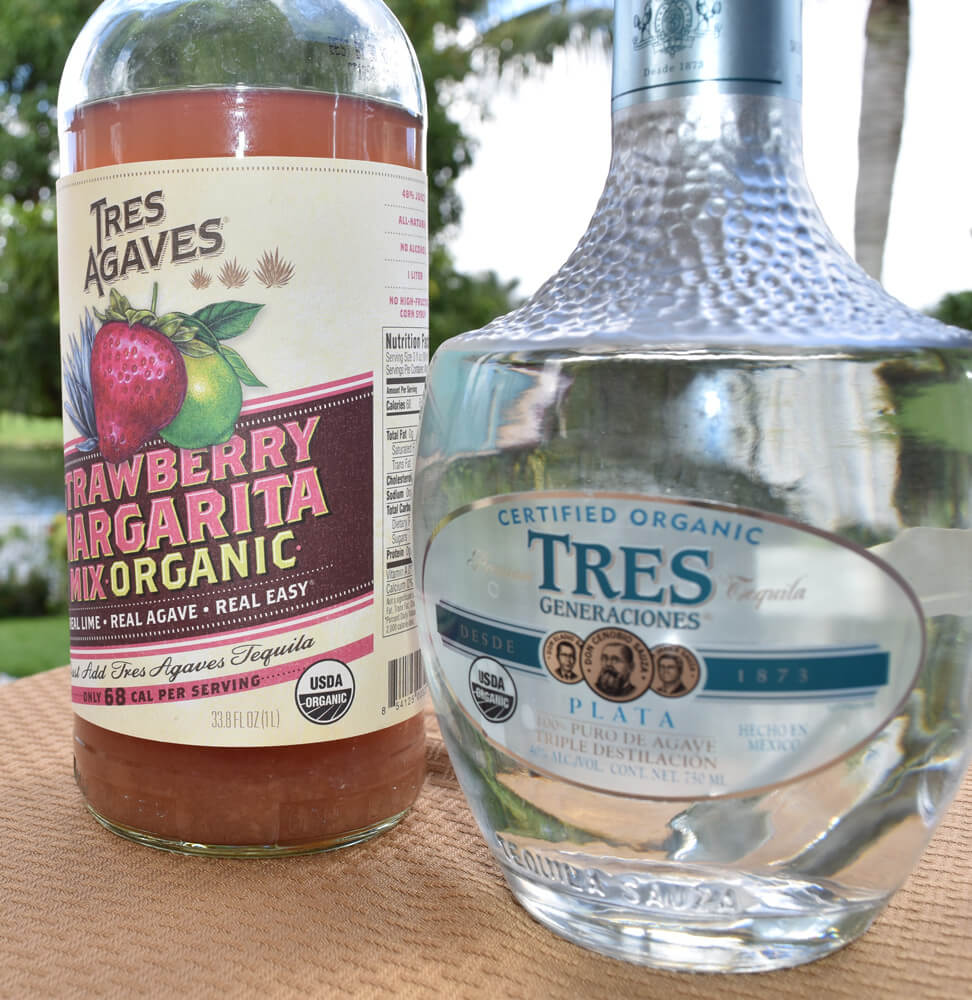 Organic Moscow Mule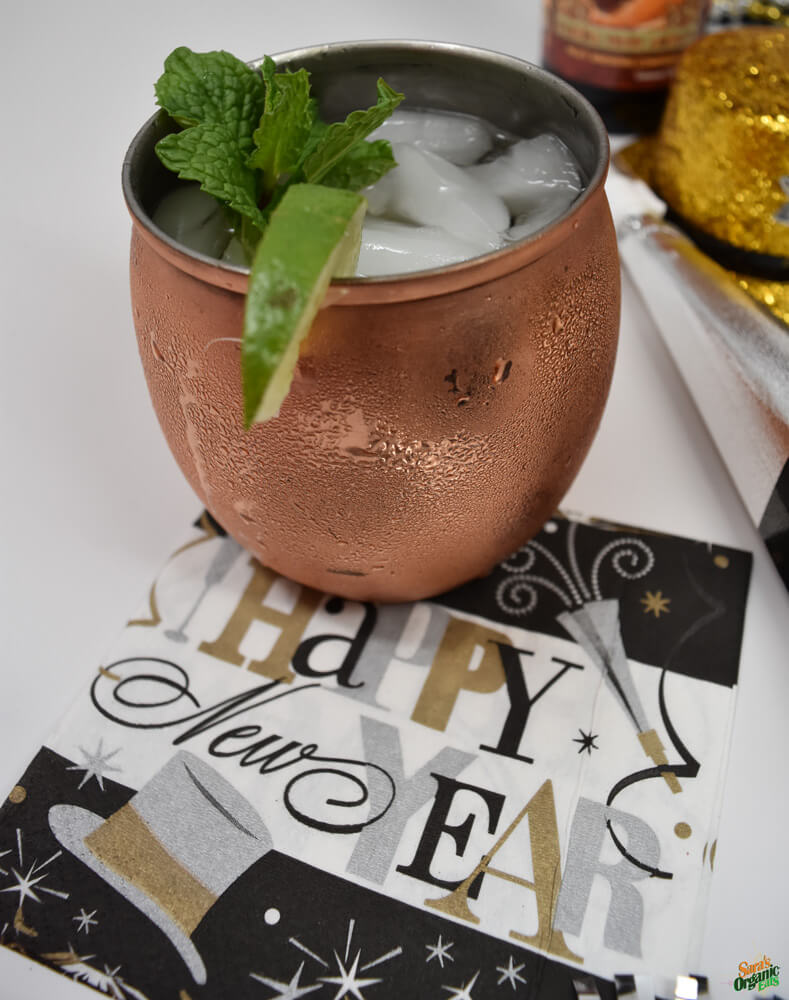 Ingredients
6 oz ginger beer (I use Reeds)
1 1/2 oz organic vodka (I use Rain Organics)
1/2 squeezed organic lime
ice
one organic mint sprig and organic lime for garnish
Measure out the ginger beer and vodka and put them in the shaker with ice. Shake well and pour into a copper mug. squeeze half of a lime into the cup. Put one mint sprig in the mug and place a lime on the side for garnish.
Organic Vodka and Cranberry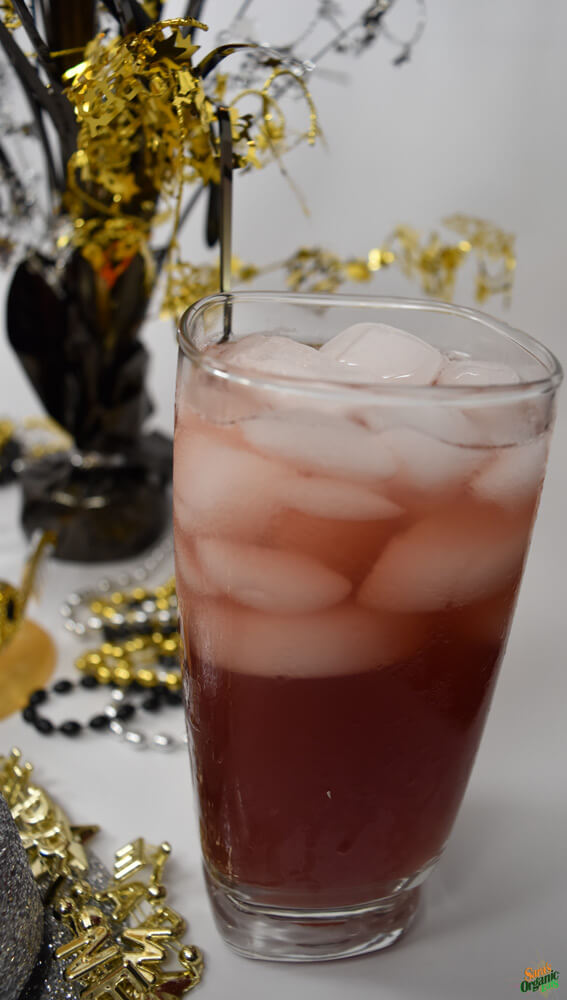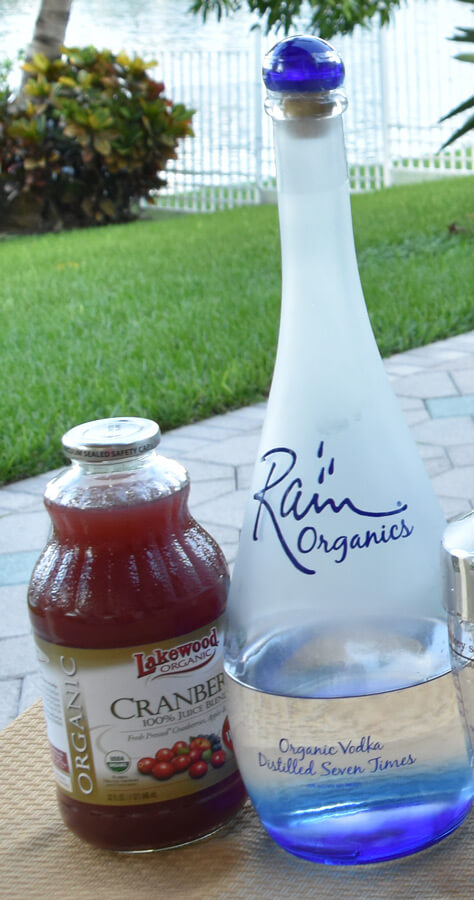 Ingredients
1 oz of organic vodka (I use Rain Organics)
6 oz of organic cranberry juice blend (I use Lakewood Organic)
ice
Measure out vodka and cranberry and add both to a shaker with ice. Shake well and pour into a glass.
*I use the Lakewood Organic Cranberry juice blend because their pure cranberry juice can be a bit strong
Here is a video I made showing you how to make the Organic Strawberry Margarita and the Organic Vodka and Cranberry recipes.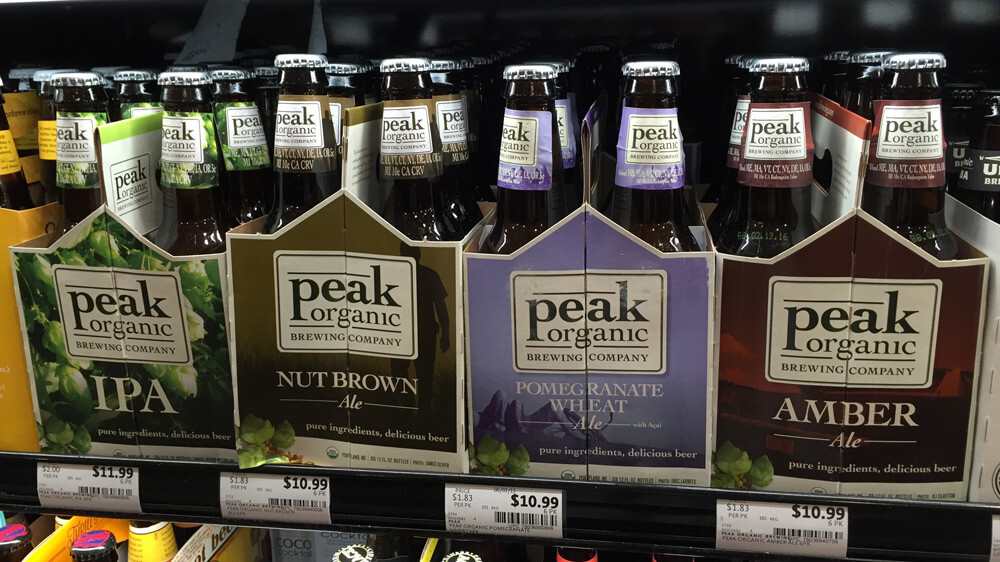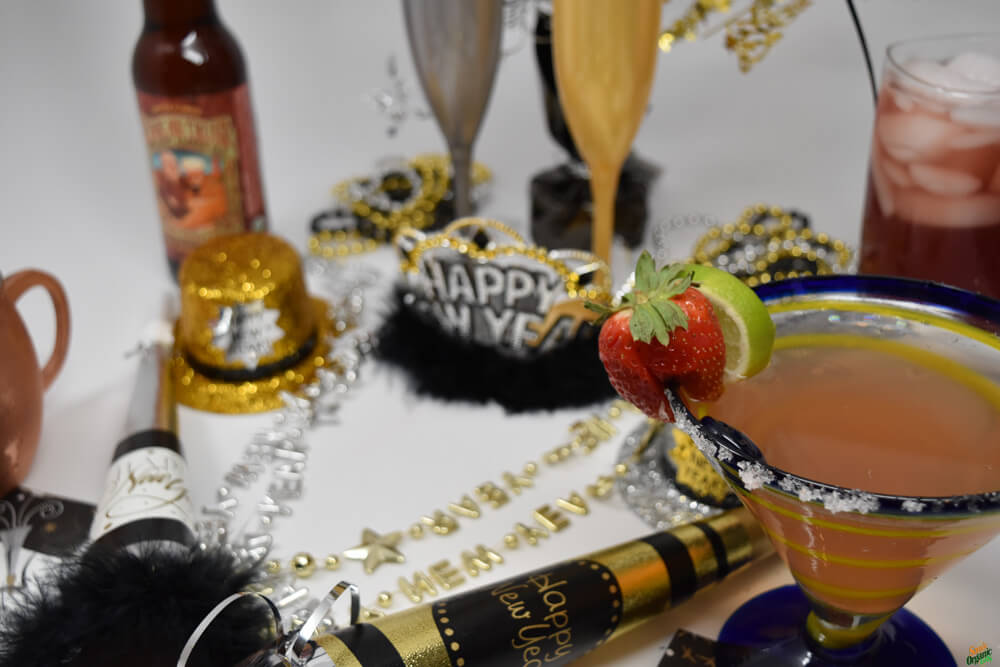 As Mr. Dos Equis says, "I don't normally drink, but when I do, it's organic." I wanted to write and share this post with all of you because sometimes when people change their lifestyle they think they have to cut out certain items from their diet. When you are living an organic lifestyle you don't have to cut out anything which is why it is a lifestyle and not a diet. That is how I have managed to still travel, socialize, party, eat out and still stick to my organic lifestyle. Living a restrictive life is not the way to live. There are so many options at the stores and restaurants these days that allow you to still be conscious about what you are eating and drinking but still be able to enjoy those items. Sara's Organic Eats is about showing you all that you can live the life you want and a "normal" one for that matter, even if you have changed to an organic lifestyle. There are no restrictions; only alternatives.
Lastly, I wish you all a very Happy and Healthy New Year! I hope 2016 will bring you everything you want and treat you well. Also, I hope you all have a great time celebrating but please be responsible and stay safe.
This was my first year of Sara's Organic Eats and I want to thank all of you from the bottom of my heart for reading my blog and for following me on my social media accounts. I am excited for all the new material I will bring to my website in 2016 for all of you so stay tuned.
Love Always, 
Sara, "S.O.Eats"
*Disclaimer- Just because the alcohol is organic does not make it any safer. It still has the same effects so please drink responsibly.