EQUAL EXCHANGE CAFE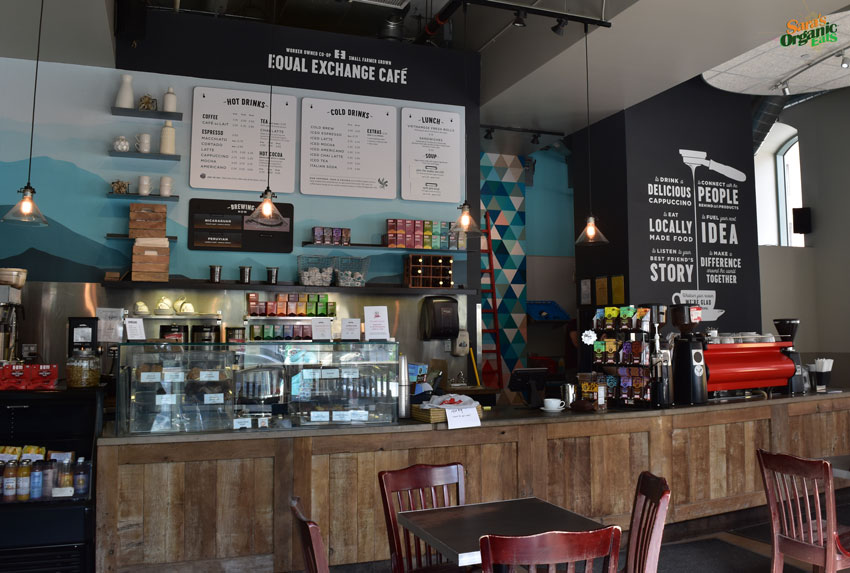 Last week, I was in Boston, Massachusetts for the day. As with every major city that I visit, I always search to see if there are any organic places in town. I saw that there was an Equal Exchange Café. For those of you who do not know, Equal Exchange is a Fair Trade, organic company that sells amazing chocolates, coffee, tea, hot cocoa, dried fruit, and nuts. You can buy their products in Whole Foods Market and at almost every natural/organic market. So when I saw that they had an actual café, I HAD to visit it since I never even knew they had a cafe. Even though I was only in Boston for about 8 hours, I found a way to stop by.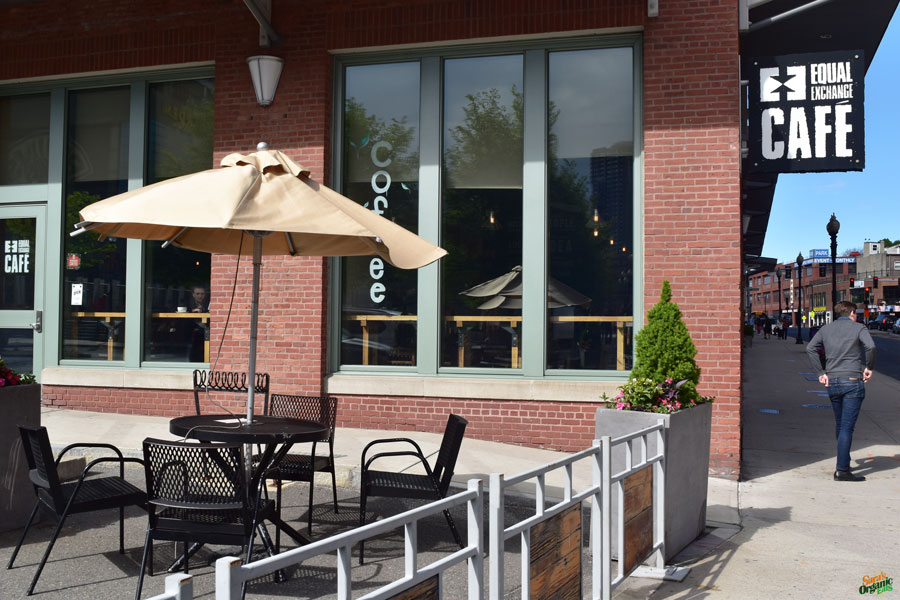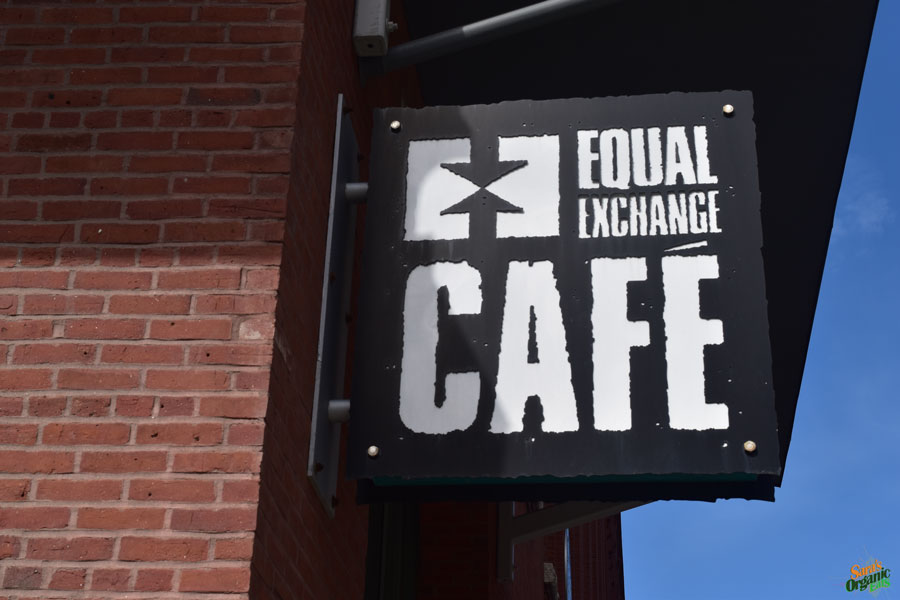 The Equal Exchange Café is located right by the TD Garden where the Boston Celtics and the Boston Bruins play. It is also located right under Trip Advisor's office's. The Equal Exchange Café is a coffee shop where they serve their coffee in a variety of drinks. They also serve different types of hot cocoa and teas as well. You can be assured that their drinks are all organic. They use organic dairy and organic alternative dairy to make with their drinks as well. They also sell their chocolate products, cocoas, teas, coffees, dried fruits, nuts, t-shirts, and bags. They also have a café where they serve healthy food for a light lunch and breakfast. They also sell freshly baked pastries that come from other local bakeries.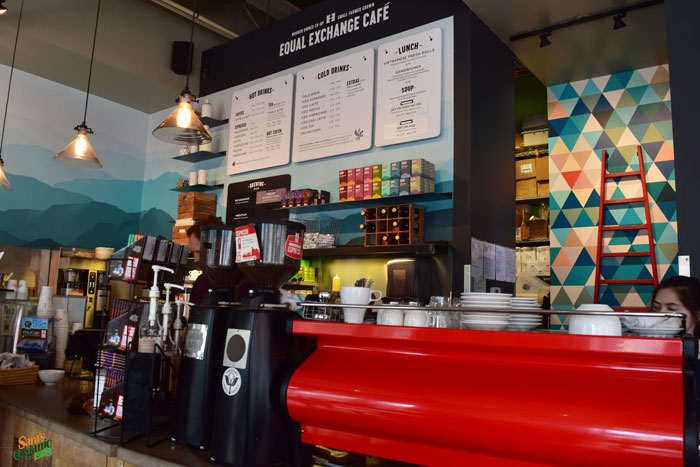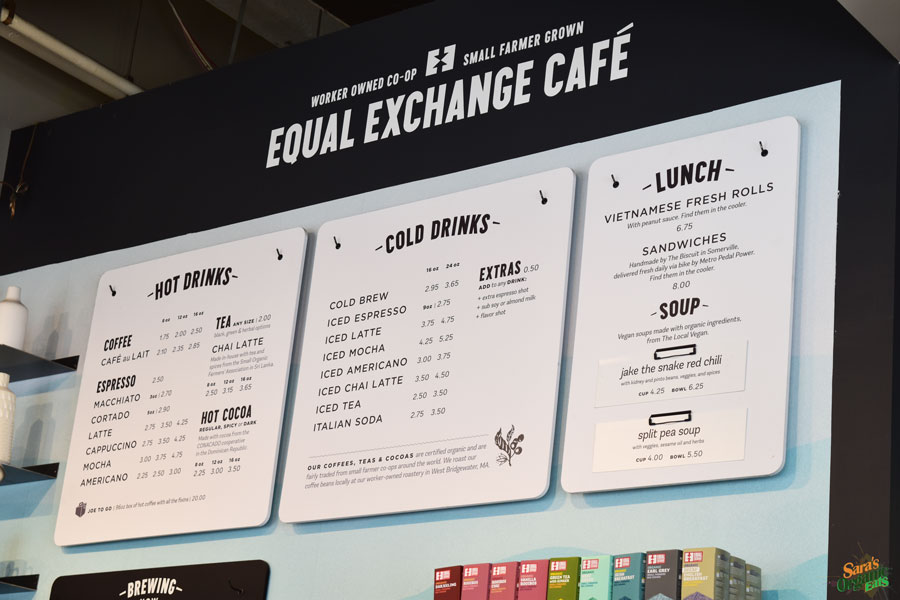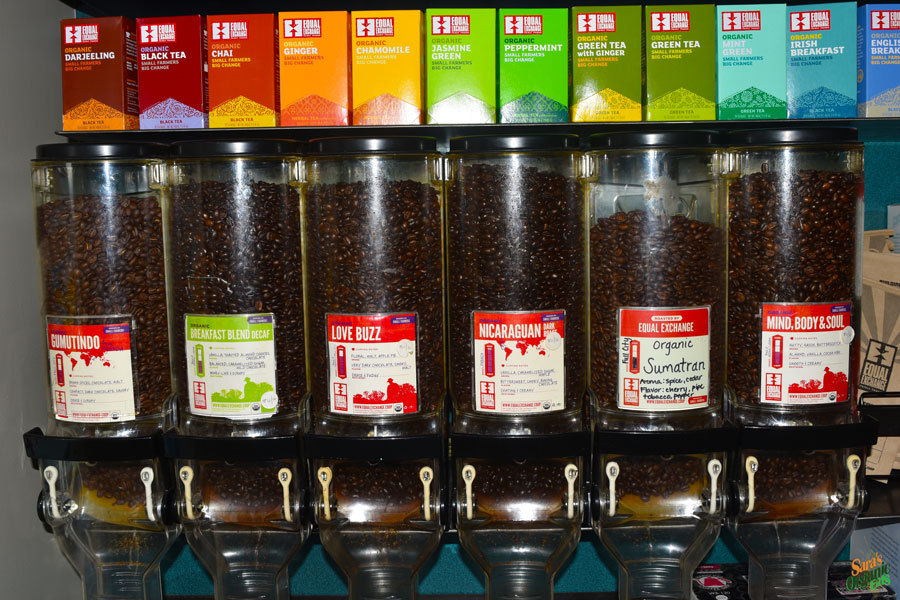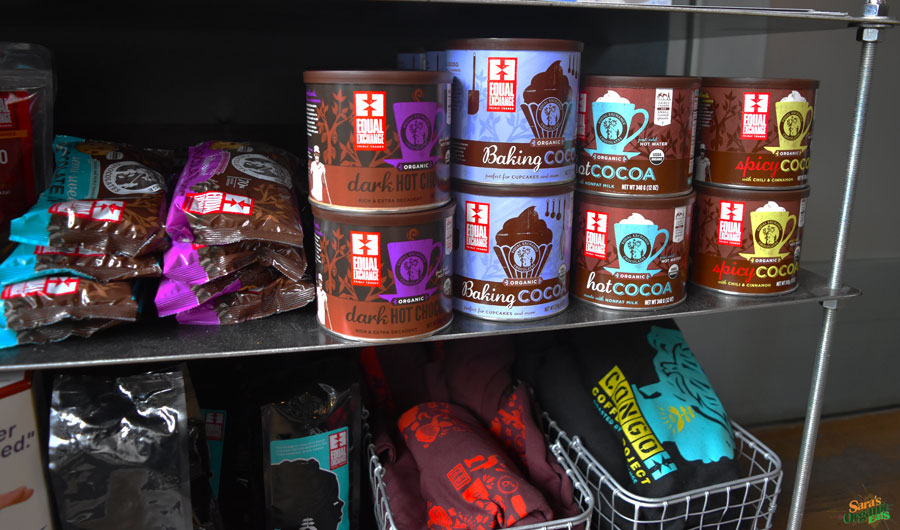 The Equal Exchange Café is very welcoming from the moment you walk in. Even though they are organic and Fair Trade, their drinks were not much more expensive than any other local coffee shop or even Starbucks. You know you are getting high quality when it comes to Equal Exchange coffee.
Since I don't drink coffee, I had a dark hot chocolate there. It was really delicious! It was not too strong and it was not too sweet. Since I am a Floridian and it was 50 degrees in Boston, the dark hot chocolate warmed me up perfectly. My aunt drank a Mocha and she loved it!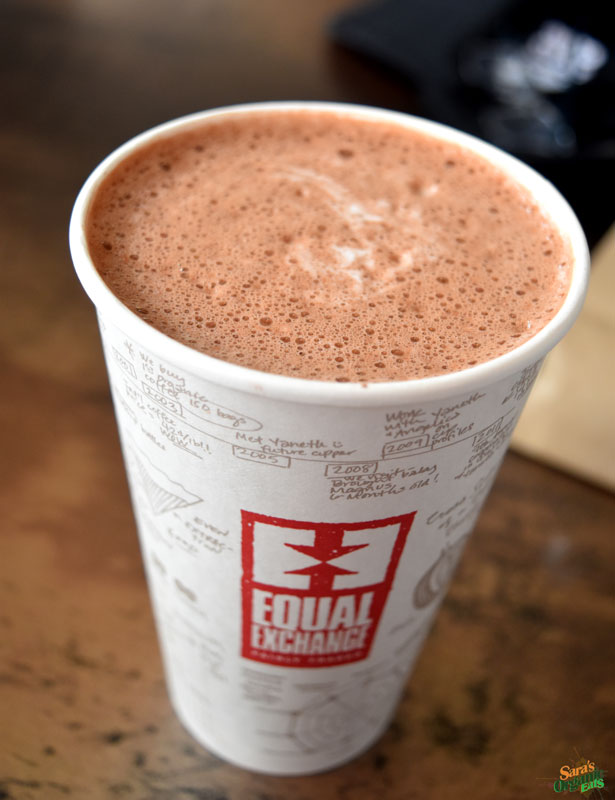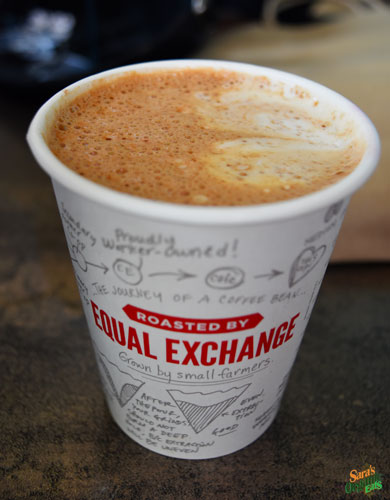 I am so happy I had the opportunity to visit the Equal Exchange Café! I wish they had more locations other than Boston and Seattle but hopefully they will keep growing. Their products are amazing and are high quality. The mission of Equal Exchange and what they stand for is what makes them such a great company.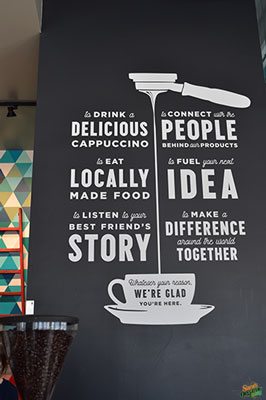 Make sure when you are in Boston or Seattle you stop by the Equal Exchange Café and try their coffee, tea, or hot cocoa. Don't forget to try one of their amazing chocolate bars. My favorite is their Dark Mint Chocolate Crunch.
For more information about the Equal Exchange Cafe please visit their website http://equalexchange.coop/about/our-cafes/cafe .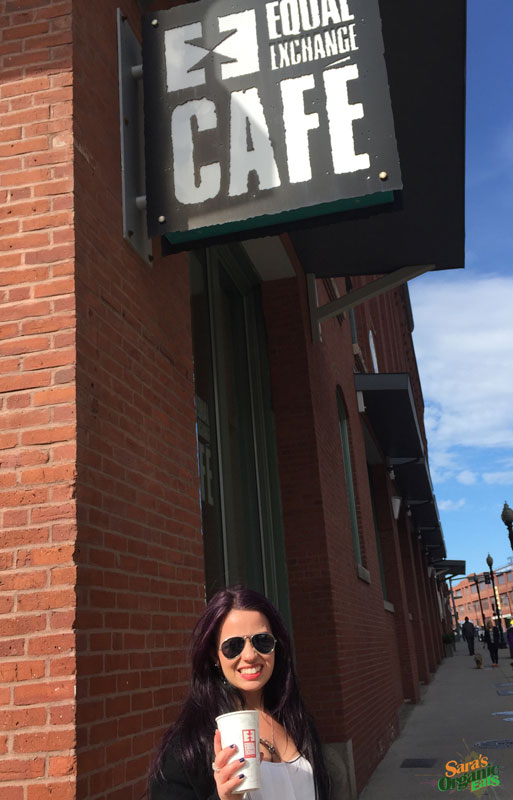 Keep on supporting local, organic, Fair Trade businesses who are making a difference in this world.
Love,
Sara, "S.O.Eats"