New Sprout Organic Farms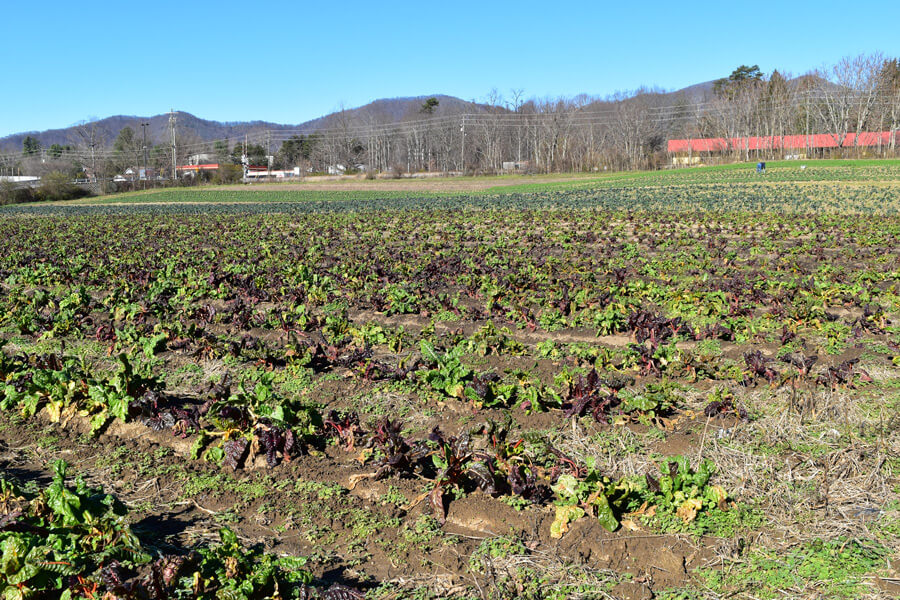 A few weeks ago, I had the opportunity to visit New Sprout Organic Farms in Black Mountain, North Carolina. On a whim, I decided to take a road trip through South Carolina, North Carolina, Tennessee, and Georgia to find organic products, restaurants, and places to write about. My main objective was to visit Asheville, North Carolina because of the prevalence of organic the city contains and I always wanted to go there. I looked online to find an organic farm I could visit while in Asheville and I found New Sprout Organic Farms. I called on the phone and spoke to Andrew, who is the Marketing Development Manager, and he said he would give me a tour when I came into town. I was so excited because I have never seen an organic farm or taken a tour of any farm in that matter.
New Sprout Organic Farms is located about 25 minutes outside of Asheville. I got up early in the morning and drove to Black Mountain where the farm is located. Once we got there, we met Andrew at the front parking lot. We then drove through some mud and grass to get to the gate of the farm. I was happy to drive through some mud and grass because I was able to do some off-roading with my Jeep Wrangler. There were also three volunteers that were there as well. When we got out of our cars we signed in, washed our hands, and we were handed crates for picking. At first I was confused because I thought I was there for a tour but then Andrew told me this was a special event where volunteers were welcomed to pick surplus food for those in need. We walked to where the Kale was growing and ready to be picked. Then, Andrew had left to supervise the volunteers on the farm so I decided to take one of the crates and help pick because that is what I thought I had to do. One of the volunteers showed me how to pick the Kale because I had no idea what I was doing. The way you pick Kale is you find the large leaves from the bottom of the stem, and then you pull downward to snap it off from the stem. You follow the large leaves from the bottom and work your way up until you get to the small leaves on the top of the stem. You leave the small leaves on the top so that more leaves can grow in again. You also have to check the quality of each leaf and make sure there is no yellow on it. You cannot sell Kale with yellow on it so you then put it back into the ground which is an organic way to return nutrients to the soil. I was having such a great time picking the Kale and it was relaxing.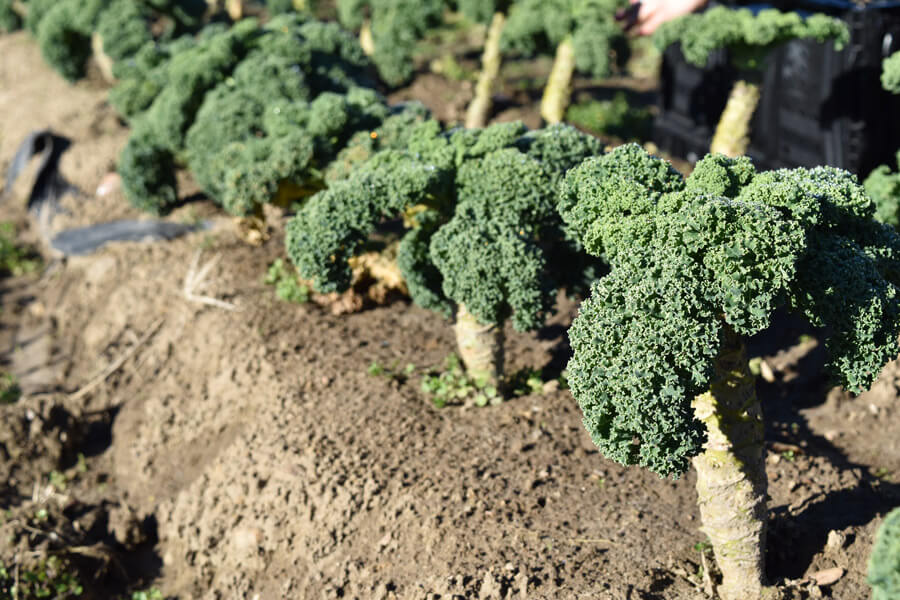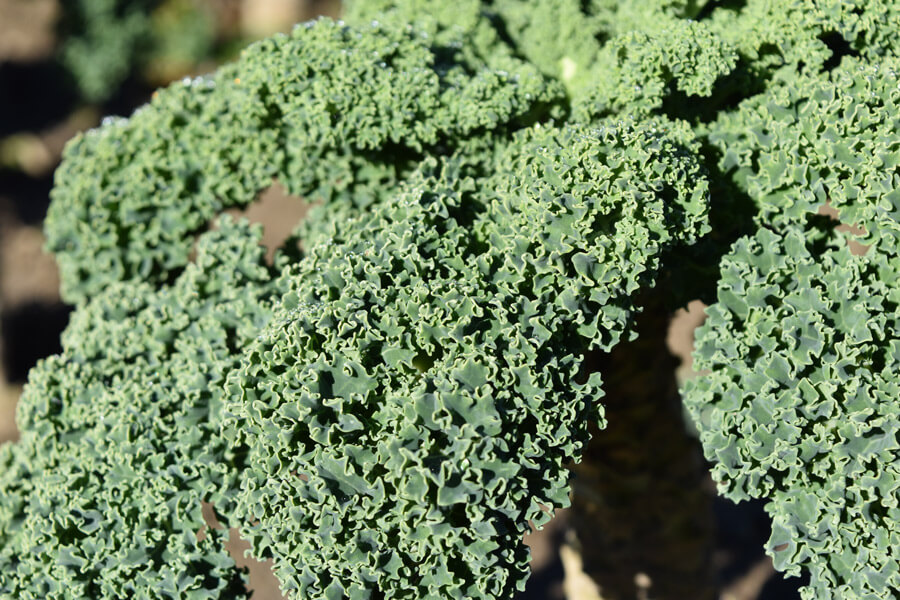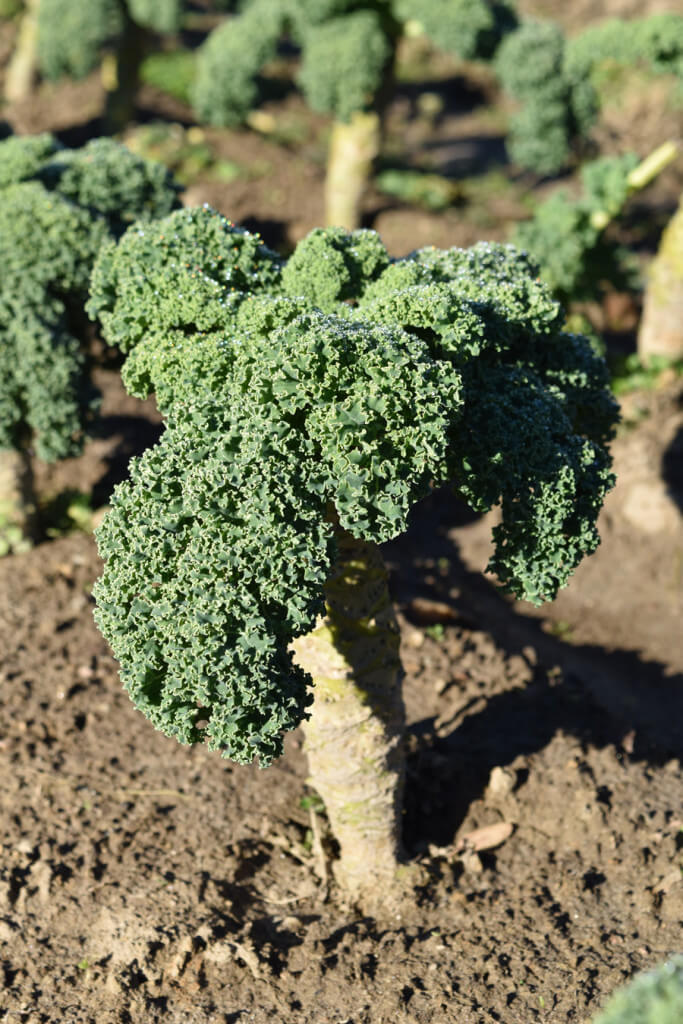 After I filled up the crate of Kale, I handed it to the volunteers who were taking it to their chairities distribution centers around town. Later on, when Andrew came back he said that it was so nice that I helped pick the Kale. I guess that meant that I didn't have to do all that field work, but I am so happy that I did because I ended up learning how to pick Kale. It was an experience that just can't be forgotten.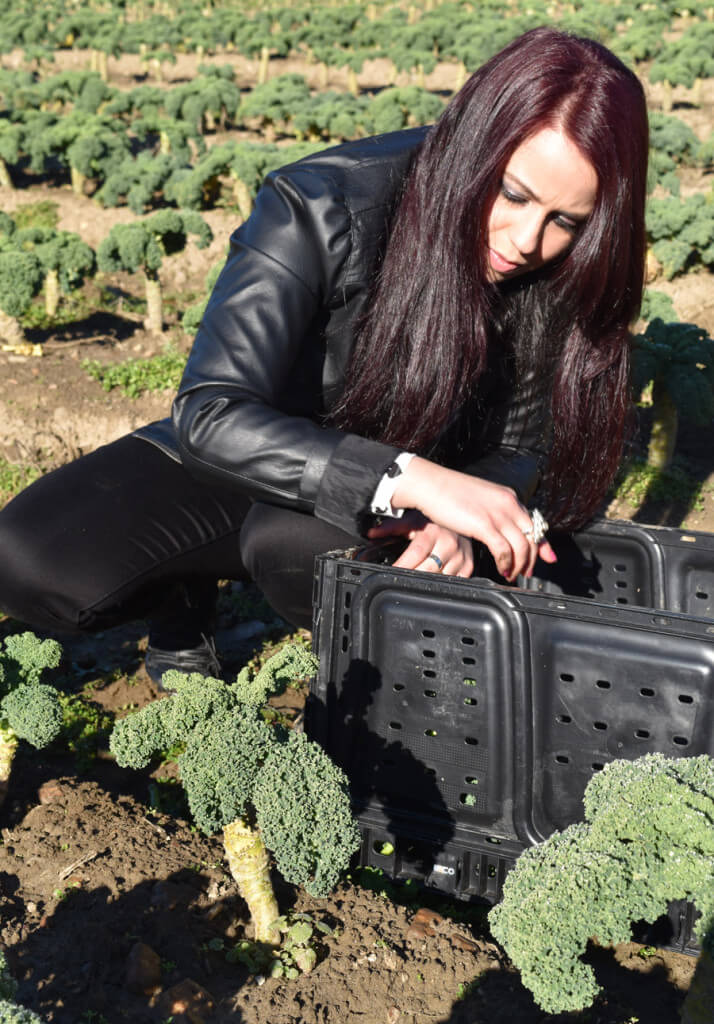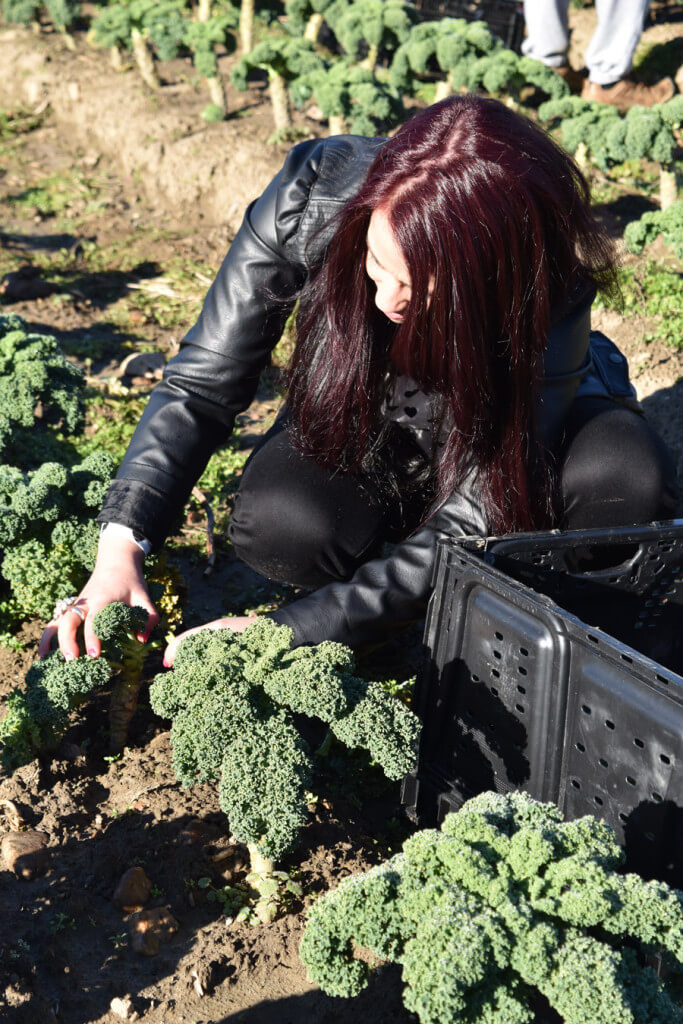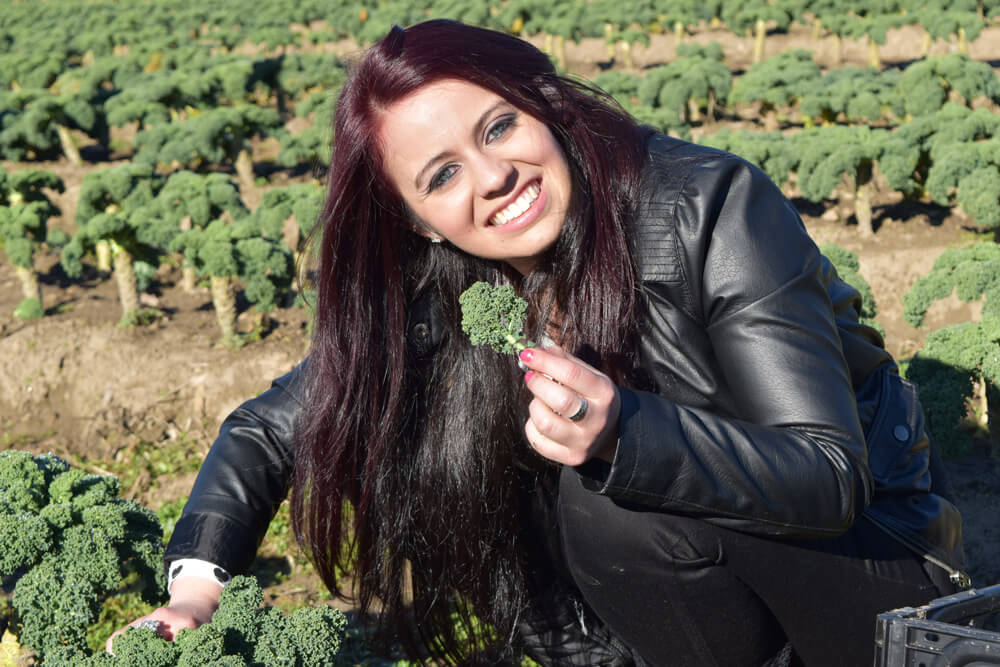 Once everyone finished filling up the 4 crates of Kale, Andrew took me on a personal tour of the rest of the farm. Where we picked the Kale was the north side of the farm but then we walked down to the south side. There were about 3 more patches of farmland where different greens were growing. New Sprout Organic Farms grows many different fruits and vegetables throughout the year but currently they were growing different types of greens. I was amazed how huge the farm was and how beautiful the scenery was with the mountains in the background.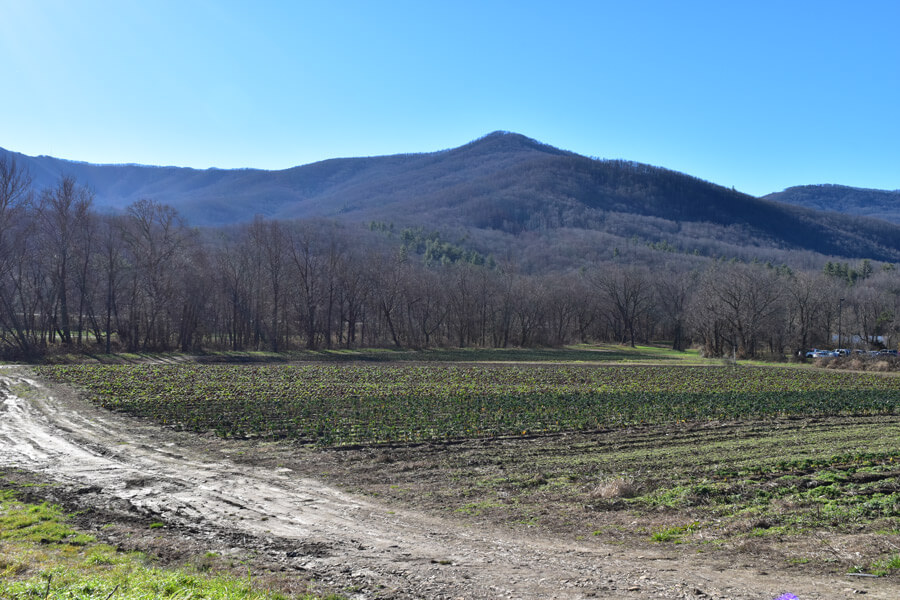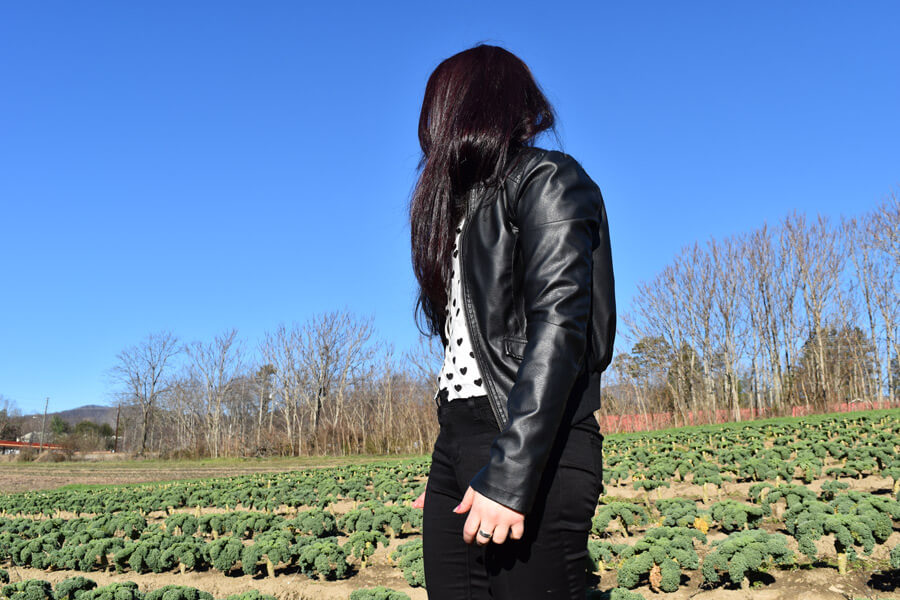 Although New Sprout Organic Farms is headquartered in North Carolina, they currently have other growing locations in Alabama, Florida, and Georgia. When I found New Sprout Organic Farms online, I realized I had bought produce from them before in South Florida. I purchased their grape tomatoes a few times in my local Whole Foods Market, which is how I recognized their logo. Their grape tomatoes, along with their other produce are delicious and grown with pride, passion, and care. It was amazing to actually see where the fruits and vegetables we purchase from the grocery store grow and how they grow. I am so happy to know that they sell some of their produce here in Florida. If any of you see their produce in your local Whole Foods Markets or local organic markets, you should certainly buy it.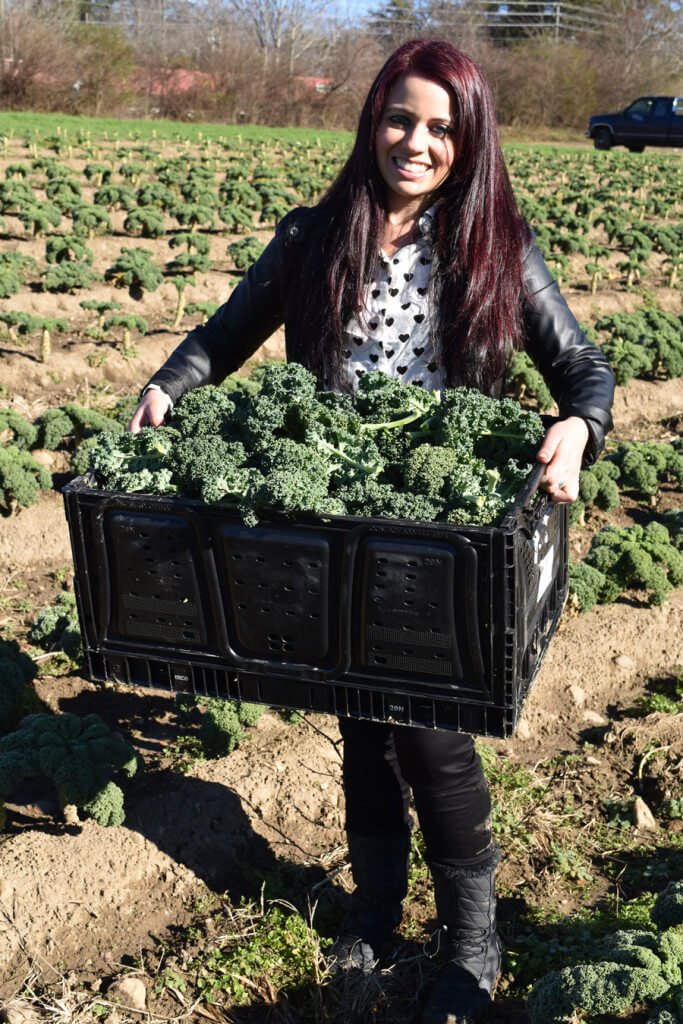 It was such a special treat to take a tour of the farm, learn more about an organic farm operation, and learn how to pick Kale. I truly appreciate Andrew and New Sprout Organic Farms for this amazing opportunity.
Here is a short video of me at New Sprout Organic Farms.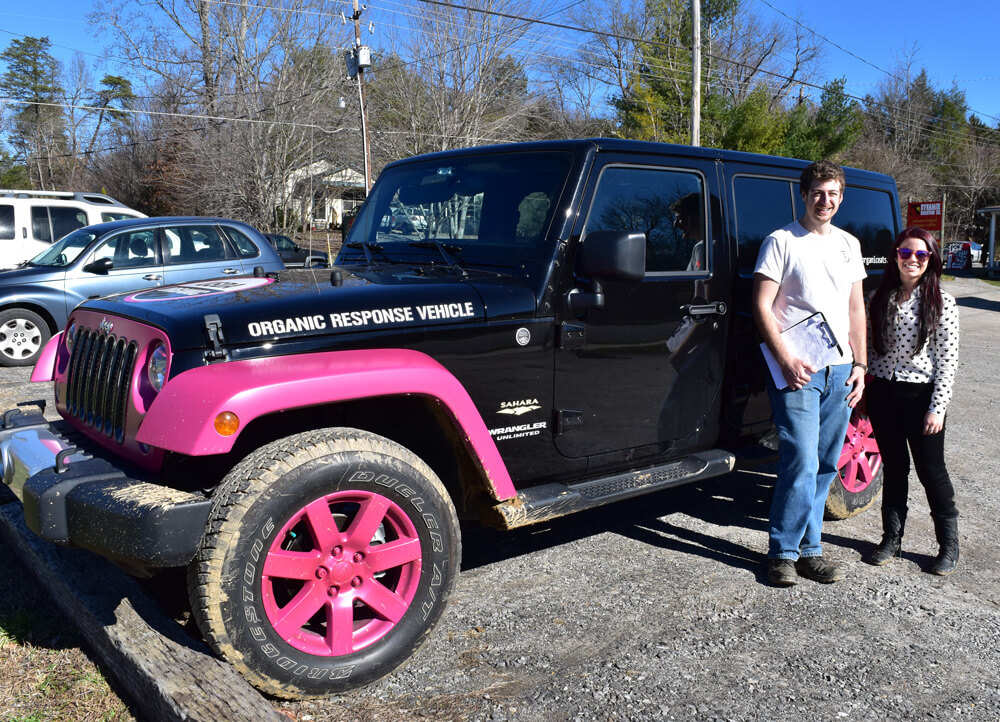 For more information on New Sprout Organic Farms please visit their website http://www.newsproutfarms.com.
Also follow them on Twitter https://twitter.com/newsproutfarms
Like them on Facebook https://www.facebook.com/newsproutorganicfarms/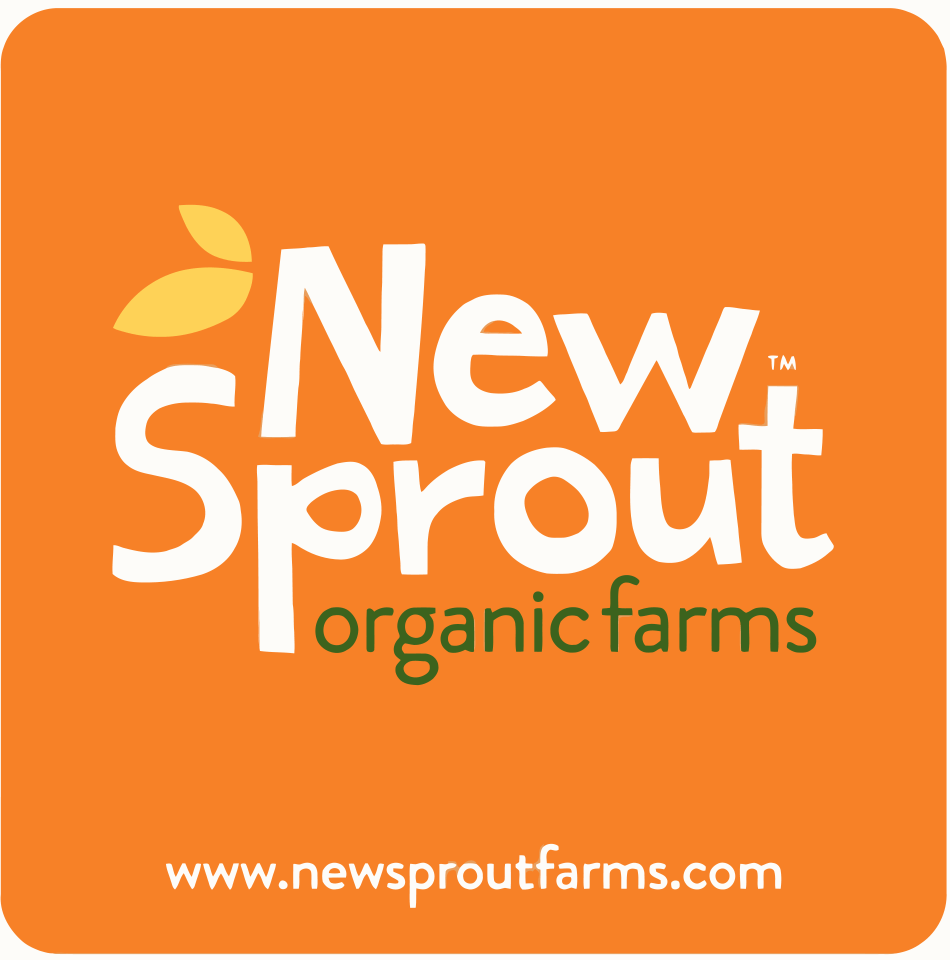 Love,
Sara, "S.O.Eats"